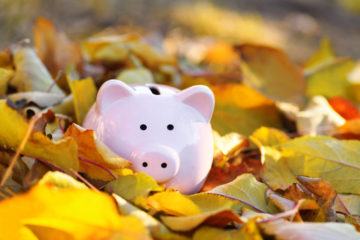 In yesterday's Autumn Budget announcement, Chancellor Rishi Sunak announced that the Universal Credit taper will be cut from 63% to 55% from 1st December 2021.
Ben Beadle, Chief Executive of the National Residential Landlords Association (NRLA), comments: "(Yesterday's) announcement is welcome news for those private tenants who have struggled to afford their rents throughout the pandemic, despite private rents falling in real terms.
"However, it does not undo the damage that previous decisions to freeze housing benefit rates in cash terms will cause. It is simply bizarre to have a system in which support for housing costs will no longer track market rents. The Chancellor needs to undo this unjust policy as matter of urgency."
Another key announcement welcomed by the NRLA is that the deadline for residents to report and pay Capital Gains Tax after selling UK residential property has increased from 30 days after the completion date to 60 days as of 27th October 2021.
Nicky Stevenson, Managing Director at national estate agent group Fine & Country, also comments on this news: "Millions of homeowners across the country will be pleased to hear that the Chancellor has resisted calls to increase Capital Gains Tax.
"Though CGT has long been an emotive issue for some, there is no amount of amending that would have assisted in making up for gaps in public finances created by the pandemic.
"HMRC has already seen CGT receipts jump 62% in the last five years. Increasing taxes further at a time when the economy is still recovering from the worst shock on record would not have been a wise move by the Chancellor in the Autumn Budget."
The NRLA also welcomes the Government's pledge to bring forward exemptions to the Shared Accommodation Rate for victims of domestic abuse and victims of modern slavery from October 2023 to October 2022. The Shared Accommodation Rate limits housing benefit support for single people under 35 to a room in a shared house. Those vulnerable will be able to claim the higher 1-bedroom self-contained Local Housing Allowance rate.