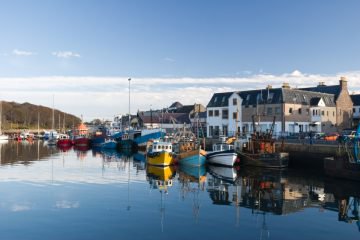 A semi-detached house in Stornoway, on the Isle of Lewis, has been wrongly valued at over £14m.
Annabel and Dan MacDonald own the home on Balmerino Drive. They estimate that the property is actually worth around £150,000.
Mr. MacDonald says that the house is not for sale, but that he would consider selling it if someone offered him millions of pounds.
Property portal Zoopla has blamed a technical fault for the mistake on its website.
The listing also said that the property came with a 10-bedroom houseboat.
Mrs MacDonald comments: "It is not on the market. I can't understand how they have reached that valuation. I wish it was worth over £14m."1 
1 http://www.bbc.co.uk/news/uk-scotland-highlands-islands-33520382