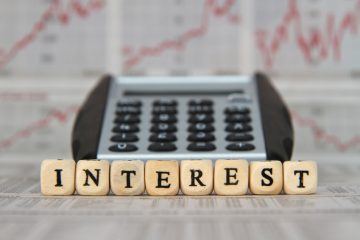 Yesterday, the Bank of England (BoE) decided to cut interest rates for the first time in over seven years. So how will the interest rate cut affect you?
The Bank's decision to cut interest rates from 0.5% to 0.25% marks the first interest rate change since 2009 and stems from market uncertainty caused by the EU referendum vote.
But what does the cut mean for the average consumer? A series of experts explain:
Savings
"Today is a bad day to be a saver; savings rates have already plummeted to record lows, so a cut to interest rates is only going to increase savers' pain," says Charlotte Nelson, a Finance Expert at Moneyfacts.co.uk.
She continues: "Rates have tumbled since the last base rate change; for example, the average easy access account has fallen from 0.94% in March 2009 to 0.55% today, while the average two-year fixed rate bond fell from 2.83% to 1.31% over the same period.
"The base rate cut does not necessarily mean that providers will pass on the reduction to savers, but seeing as rates are already dropping, this latest change will give them yet another opportunity to cut their rates. Anyone considering switching deals will therefore need to do so sooner rather than later."
Mortgages 
Could the interest rate cut be beneficial to those with mortgages?
Nelson explains: "Borrowers have already been enjoying some of the lowest rates on record, and the 0.25% cut to the Bank of England base rate will provide further impetus to the rate-cutting trend.
"Thanks to Government lending initiatives and falling SWAP rates, lenders are very keen to attract new customers and retain existing business, which is why the average two-year fixed rate mortgage has fallen from 4.79% in March 2009 to 2.48% today."
She adds: "This cut in base rate will also be a significant boon to those currently sitting on their Standard Variable Rate (SVR). Based on the average SVR of 4.80%, today's cut represents a drop of £28.64 to monthly repayments. However, with fixed rate mortgages still currently sitting at record low rates, borrowers may still be better off looking elsewhere and fixing to a new deal."
Pensions
If you have a pension, Richard Eagling, the Head of Pensions at Moneyfacts, explains how you will be affected by the change.
"The interest rate cut is not only bad news for those pensioners relying on their savings to generate an income, but also for those on the verge of retirement who may be looking to secure an income through an annuity, as it's likely to add extra downward pressure on annuity rates at a time when they are already at record lows. The greater demand for gilts could see yields fall further, and since these are used to back annuities, it seems inevitable that annuity rates will take a hit.
"An interest rate cut will also have an adverse impact on the already precarious funding position facing most defined benefit schemes, as lower gilt yields will increase pension liabilities. Employers will need to look at ways of addressing the greater pension deficits that this is likely to create."
Property market 
The founder and CEO of eMoov.co.uk, Russell Quirk, offers his insight into the interest rate cut's impact on the property market.
He says: "Today's cut in interest rates will come as welcome news to UK homebuyers, who will continue to enjoy rock-bottom mortgage rates as a result of this latest cut.
"The Brexit result brought about sensationalist prophecies of a less stable housing market and, as a result, many would have been deterred from buying. However, today's news should come as a reassurance that the UK property market is in a more than stable condition.
"A cut in interest rates is the antidote for the post-Brexit worry and will, as a consequence, ensure that the UK economy continues to be underpinned by buoyant property prices."
What do you think about the latest interest rate cut?