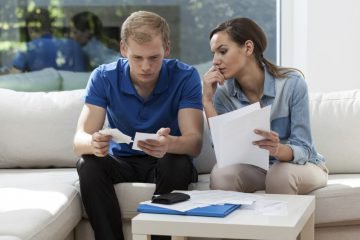 A survey has revealed that many renters in Britain are giving up on the prospect of owning a house as high property prices and a lack of pay rises pushes hopes further away.
The study, by Halifax, discovered that only four in ten tenants (43%) are saving for a deposit for a home, compared to around half (49%) last year.1 The research questioned 40,000 people aged 20-45.
Halifax also found that three-quarters of respondents worry that they won't ever be able to afford a property of their own. This rose to eight in ten Londoners, where prices have increased by double-digits recently.1
Halifax's Generation Rent report states that these figures strengthen "the view" that more people are giving up their dream of owning a home and are accepting the idea of renting for the long-term.
It says that if people do lose the hope of homeownership, "a lower level of homeownership will become the new normal" and "the presumption that the UK is obsessed with homeownership may soon become a myth."1
The research indicates that the three most common obstacles to homeownership are large deposits, high house prices and low wages.
Tenants say that they are happy to save for around five years and four months to save a deposit, however, even this can leave people unable to purchase a home.
The Government's Help to Buy scheme has helped people get onto or move up the property ladder with a low deposit. Half of people think this has been a positive step, whereas 8% believe it has had a negative effect, saying that it has fuelled demand, pushing up prices.1
Furthermore, three-quarters of respondents think banks are reluctant to lend to first time buyers. However, the Council of Mortgage Lenders (CML) found that the amount of first time buyers entering the market was the highest level since 2007 last year. Over 300,000 people bought their first property in 2014.1
Mortgages Director at Halifax, Craig McKinlay, says: "While there has been an increase in first time buyers in the last 12 months, at the same time there is also a growing group of young people who believe they won't be able to get a mortgage.
"The difference between the reality and their perception needs to be addressed urgently if we are to prevent people from giving up on getting on the housing ladder."1
1 http://www.dailymail.co.uk/news/article-3028091/Generation-giving-buying-home-High-prices-poor-pay-rises-mean-just-four-ten-renters-aged-45-saving-deposit.html