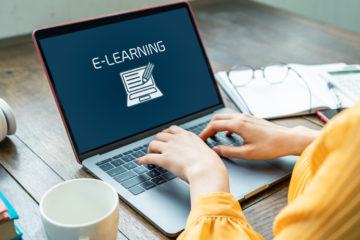 The Deposit Protection Service (The DPS) and safeagent have created a free, online course to enable landlords to start tenancies off on the right footing, as the Government has eased restrictions on moving house during lockdown.
The DPS' aim is to increase its focus on offering online resources in order to be able to continue to share information and guidance. The new, interactive e-module, Starting a residential tenancy, was produced in partnership with safeagent, the country's leading, not-for-profit letting agent accreditation scheme, and covers tenancies in normal circumstances.
Designed to highlight best practice for landlords, the module covers:
Tenancy agreements
Receiving and protecting deposits
Check-in and check-out inventories
What makes a good tenancy agreement
Types of deposits
Information landlords must by law supply to tenants
The module is the second in a suite of four created with safeagent, which together form part of an accredited award.
The DPS highlights: "On 13th May the Government lifted restrictions on house moves, so long as people observed safety and social distancing measures including maintaining a two meter distance from others not in the same household and frequent hand washing."
Matt Trevett, Managing Director at The DPS, said: "Our latest online module with safeagent provides detailed information on the best way to initiate a successful tenancy.
"It's vital that the industry keeps working together to share knowledge and support each other during these difficult times, so we're pleased to be able to continue to engage with landlords and letting agents on tenancy best practice now that the Government has eased restrictions on moving house for renters."
Isobel Thomson, Chief Executive Officer at safeagent, said: "Our eLearning modules in collaboration with The DPS enable lettings agents to ensure that they are meeting their responsibilities to tenants and creating the optimal start to a tenancy."
Learners can also complete a test to check their understanding and will receive an eCertificate upon completion of the module, said The DPS.
Landlords can access the module, Starting a residential tenancy, on the safeagent website. New learners will need to create a login and access the course via The DPS Training Hub.