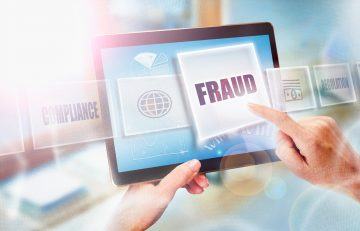 Buy-to-let landlords have been defrauded out of a total of £16,500 by a rogue managing agent.
Over an 18-month period, agent Saleem Kassim invented maintenance work at rental properties, to then pocket the funds provided to pay for it all, Liverpool Crown Court heard.
This 35-year-old specialist residential managing agent worked at Leaders on Sankey Street in Warrington. The rogue managing agent managed a flat in Padgate, Warrington, along with two other properties in Liverpool.
During an 18-month period between 2016 and 2018, he told the owners of these properties on seven occasions that work needed to be done on their central heating. However, it was later found out that this work was not necessary and was not even carried out.
Defence barrister Philip Tully told the court: "It is no excuse for his [Kassim's] behaviour, but the simple reason my client found himself committing this offence was that he found himself in debt – he acted in a foolish and out of character way.
"Mr Kassim clearly is ashamed about his conduct and left his employment because he knew he couldn't cope with that fact it would be discovered.
"He is genuinely remorseful for his actions – he's so ashamed that he hasn't been able to share these matters with his family. He's a family man who accepts what he's done wrong. I ask your honour to give him a chance."
Kassim now faces a Proceeds of Crime Act hearing at Liverpool Crown Court later this year, at which he will hopefully be ordered to pay back the money.
During an earlier hearing at Warrington Magistrates Court, he admitted undertaking fraudulent activity. The rogue managing agent was given a 12-month prison sentence, but this was suspended for a year. Kassim was also subjected to a rehabilitation activity requirement of up to 15 days and ordered to carry out 70 hours of unpaid work.
He was sentenced by Judge Stuart Driver, who said: "You've said if you don't go to prison today that you intend to repay the money, but I don't believe you.
"You defrauded customers of yours out of £16,500 over one and a half years when you were in a position of trust.
"But you are a hard-working family man with three young children, and this is a case in which there is a realistic prospect of rehabilitation.
"This is your one and only chance – if I see you again you're going to prison."