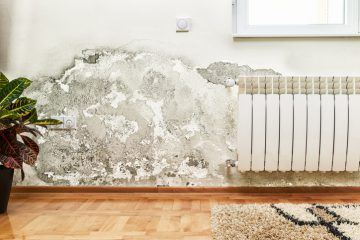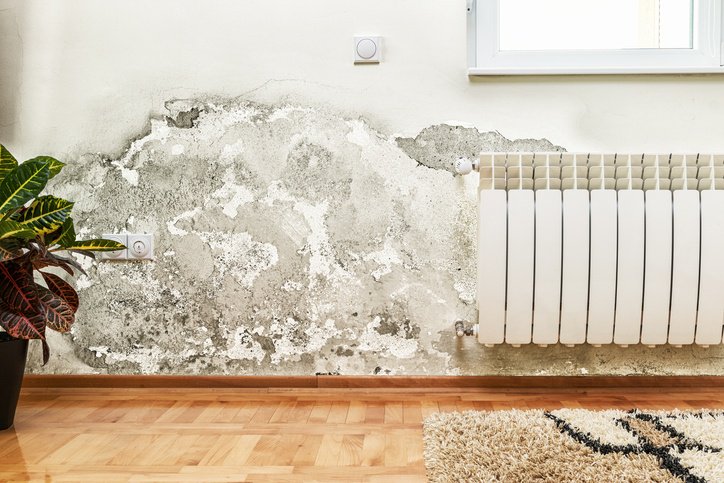 Damp and condensation issues can wreak havoc on a property if not dealt with properly. Damp issues can cause detrimental damage to the structure of a building, whereas persistent condensation issues can create major issues in your interior. Then there is also rising damp, a different kind of damp, that is commonly the trickiest kind to deal with.
Damp and condensation issues have a common cause: water and moisture not being able to find their way out of the property. Damp issues are created by water finding its way in with nowhere else to go, whereas condensation problems stem from water not finding its way out. Read on to find out more how to deal with damp, rising damp and condensation issues.
Damp
Damp can literally creep up on you. You might have had damp issues long before you notice the flaky paint, crumbling wall or peeling wallpaper. Damp, as mentioned, is caused by moisture finding its way into your property. It means the property's ability to keep moisture out has been breached. The only way to properly stop damp from returning or getting worse is dealing with the cause. The most usual suspects include a broken or shifted roof tile, clogged gutters, and leaking pipes.
Work out where your damp issues start. Wherever you've noticed the crumbling plaster or wallpaper will give you an idea which areas to check first. Obviously, if it's at gutter height, check the gutters and roof tiles. It could be a simple fix for your property by cleaning out gutters and repairing roof tiling. There are paint and coatings available for easy roof repairs, for example, when a flat bitumen roof has been compromised. These types of paint can even be used in wet weather conditions. If it's near a window, check the window frame to see whether the window has perhaps been fitted wrong. It is also possible that pieces of missing mortars in the brickwork are letting moisture in. This too can be rectified with easy repair to the mortar.
Rising damp
Rising damp is another type of damp that comes with its own set of unique challenges and its own specific treatments. Rising damp is most common in basements and older houses where water and moisture have a chance to move up through the wall from the ground up. If your property has been built before 1875, it is likely your property does not have a damp-proof course and a damp-proof membrane, and it is therefore more perceptible to rising damp issues. Due to new regulations coming into force after 1875, these damp-proof measures became compulsory and therefore lessen the risk of rising damp. However, there are still scenarios where rising damp can occur despite the water-proof barriers. These include neighbouring properties or adjoining structures that meet the external wall above the barrier. More often than not, rising damp has to be dealt with by a professional, as it can entail having to inject walls with a damp-proof cream to act as a barrier.
Condensation
Condensation is a common occurrence in any household. Hot showers, pots of boiling water or even drying laundry creates condensation. It only becomes an issue when the moisture introduced into your home has nowhere to go. Condensation issues generally have more straightforward fixes than damp and rising damp issues. Improved ventilation helps to improve issues with condensation. It can be as simple as leaving a window open or installing more vents, such as air bricks for example, or installing bathroom and kitchen fans. Dehumidifiers can also help. There are also specialist anti-condensation paints available that will fight issues associated with condensation, including the growth of mould, blistering paint and discolouration. These paints are excellent to use in bathrooms for example, which generally have an excessive exposure to condensation on a daily basis.