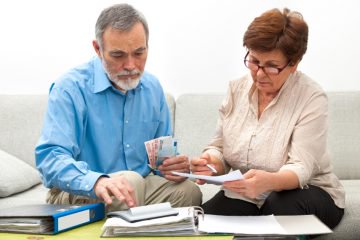 New pension freedoms that came into force in April of this year have given retirees more investment opportunities than ever before. Many pensioners are now looking to invest in a property as opposed to annuities, shares and bonds.
Ever since the new rules, which gave pensioners full control of their retirement funds, 70% have either withdrawn all or part of their monies, with domestic and international property investment proving highly popular.
Stable option
According to the latest Global Real Estate Outlook report from property investment company IP Global property is the most stable option for a number of investors.
The report shows that property prices in London and Manchester increased the most in England during the last year. Prices in Greater London rose by 12% in the last twelve months. Average Manchester property prices are still around half of what they are in the capital. However, projections suggest that prices in the city will grow by 26.4% by 2019.[1]
Overseas opportunities
In addition, the current strength of Pound Sterling against the Euro is convincing some retirees to invest in overseas property, with the chance of more favourable prices and a continued income.
Much further overseas, cities such as Brisbane are experiencing growing rental demand, which means investors can easily secure a yield of more than 5% per annum.
It must be noted however that the new freedoms on offer for pensioners have left many seeking more advice on just what they can do with their savings. More qualified information should be made available for retirees to give them the best understanding on how to invest their nest egg.
[1] http://www.propertywire.com/news/europe/uk-pensioners-buyers-invest-2015061610633.html