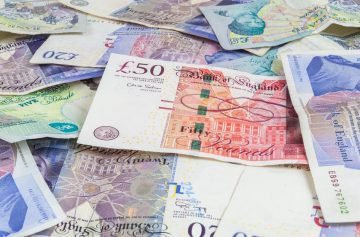 The equity release market is continuing to expand, according to a new report.
Figures from research conducted by over 55's finance specialist Key Retirement shows retired British homeowners decided to cash in in excess of £750m in property wealth during the opening six months of 2015.
Increases
Data from the report shows the average amount of equity released was £68,500, an increase of £3,500 on the same period last year. In total, £753m was released, which represented a rise of 17%. Key Retirement believes that this is an indication of pensioners' confidence in utilising property wealth when planning their retirement.[1]
A further investigation in the data released shows that there is a large regional variance in equity release totals. For example, average releases in the North West were over £53,000, rising to over £142,000 in London.[1]
Eight of the twelve regions in England saw an increase in the value of property wealth released. The most considerable rise was in the North East with 50%. The South East came next with a 35% rise, followed by London with 30%.[1]
Improvements
Equity being released to retired homeowners is being used to improve standards of living during later life. 58% of customers used all or the majority of their cash to make improvements to their home or garden, with 28% using property wealth to pay for a holiday. 25% of retired homeowners' property wealth was passed on to family and friends.[1]
Mortgage debt however is proving to be a concern, with 23% of customers paying off some or all of their home loans with their released equity, compared to 20% in the same period in 2014.29% of customers used the money to pay off credit cards.[1]
Older
In addition, Key Retirement's research shows that equity release customers are getting older, with the average age rising from 69 to 71 in 2015.[1]
'Property wealth is making a massive contribution to retirement planning and the equity release market is growing rapidly in response with double digit growth,' commented Dean Mirfin, technical director at Key Retirement. 'The average released at £68,5000 are more than 50% bigger than the average pension pot and are also tax-free highlighting the advantages of using property wealth in retirement.'[1]
Mirfin went on to say, 'cuts in pension allowances and contribution levels plus the review of pension tax treatment underlines that property investments are major assets which should be considered as part of anyone's retirement planning.'[1]
[1] http://www.propertywire.com/news/europe/uk-home-owners-equity-2015071510748.html