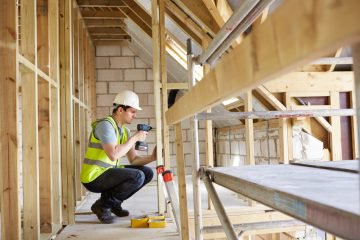 The construction industry has been hit with its first slowdown in three months this July, as the sector eased after its post-general election boom.
Markit's Purchasing Managers' Index, a survey of the sector, reported an unexpected decrease in construction.
The headline index dropped from 58.1 to 57.1 last month, much lower than the 58.4 predicted by analysts. Any number above 50 suggests that the sector is continuing to expand, but activity is now rising at a slower rate.
An economist at Markit, Tim Moore, says that this slowdown is "perhaps a sign that the post-election impact on construction confidence has started to diminish."
Consequently, construction firms' forecasts of future activity declined slightly from an 11-year peak in June, but "remains strong overall," insists Moore.
Residential building growth in particular was at its lowest level in over two years, which Moore implies is a sign that the sub-sector is "struggling to gain momentum."1
Chief Executive of the Chartered Institute of Procurement & Supply, David Noble, explains: "There will be some uneasiness over the housing sector.
"Budget cutbacks and delayed decision-making will have had some impact on civil engineering activity and though housing is still a strong performer, commercial activity was the only area to see faster growth in July.
"Overall, the sector's optimism was still strong, as staffing levels remained high in anticipation of future success, though issues around sourcing skilled individuals remained a thorn in the side of the sector."1
1 http://www.telegraph.co.uk/finance/economics/11781918/Construction-sector-suffers-first-slowdown-in-three-months.html