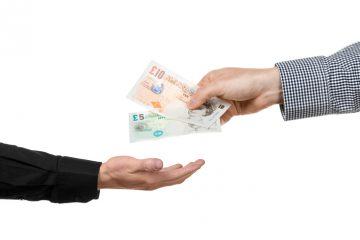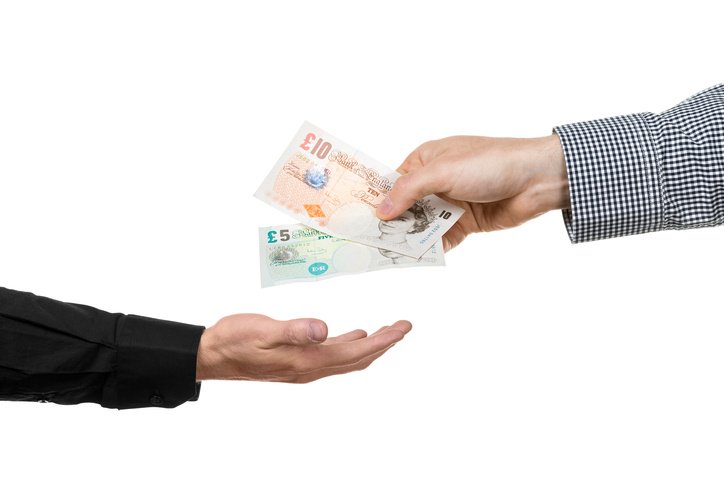 Almost half of UK adults (46%) admit to paying tradespeople cash in hand in order to get a cheaper deal on work, according to a recent survey by home service marketplace Plentific.
The new data arrives following the recent Taylor Review by Matthew Taylor, in which a reduction of cash in hand payments in the UK was suggested. Mr. Taylor stated that work paid for using cash could be worth up to £6 billion per year, which quite often goes untaxed.
While a complete ban on cash payments was not proposed, the review did suggest that a cashless society – largely due to the increasing popularity of digital payment platforms – could one day be the norm.
The study by Plentific found that adults aged 55 and over are more likely to pay a tradesperson cash in hand (56%) than young adults (18 to 34-year-olds), of which just 33% admitted to paying with cash to get a cheaper deal.
While this suggests that the older generation is more thrifty when it comes to hiring a tradesperson, it could also be a reflection of the changing times, with cash payments becoming far less frequent in today's society.
Based on location, Liverpool came out on top for the number of adults who say they have paid a tradesperson cash in hand for work (54%). This compares to just a quarter in London (25%), 22% in both Plymouth and Southampton, and 21% in Cardiff.
Cash in hand may be the preferred method of payment for some professions, however, for tradespeople, it seems that many are feeling the pressure on their businesses to compete with those willing to take a lower fee in cash payments.
Being paid for work using a payment platform helps to ensure a level playing field in terms of job competition, as well as providing a lot more security than cash in hand payments. Having a backed guarantee and digital paper trail also mean that any dispute over payments can be supported by hard evidence.
Julio Heitor, an engineer working for Trio Properties, insists: "Being paid cash in hand is a hassle. I like being able to use a safe and secure payment method that takes the worry out of the job. It leaves me time to focus on the important things, such as the job at hand."
Metin Savas, of renovation firm Metin and CO., agrees: "When I quote a customer for a job, I do sometimes get asked if there would be a discount for paying in cash. But, in today's society, it's so much easier to deal with online payments or bank transfers, which are protected, so for me that's the far better option."
A spokesperson for Plentific, Stephen Jury, comments: "Tradesmen are often painted in a bad light by the media when it comes to things like cash in hand payments. Our statistics show that actually, it can be the customers who are driving this option to save a few pounds.
"Plentific allows homeowners to find and pay tradesmen securely online. Paying in cash is costing the Government an enormous amount of money, and people are putting themselves at unnecessary risk. Ultimately, those who seek a cheaper deal by paying in cash in hand are doing the Government and economy a great deal of harm."
Landlords, do you pay cash in hand for maintenance jobs on your properties? Perhaps you should switch to online payments!