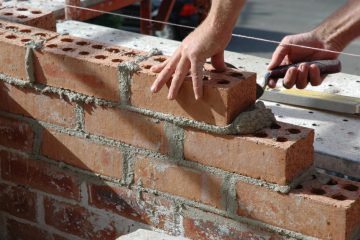 Housing association Your Housing Group is venturing into the private rental sector with its Hive private rental scheme, a new development on Church Street, Warrington.
Hive is one of the first private rental sector developers to provide family homes on this scale.
The £12m development will include 106 family homes near Warrington town centre. It is being built in partnership with Countryside Properties.
Church Street is just a 10-minute walk from the town centre. Work has already started onsite and the first houses will be completed in autumn.
Hive is thought to be the first private rental sector developer in the North of England to provide residents with a 24-hour response team, seven days a week for emergency repairs. A dedicated handyman will be onsite and additional services such as gardening, cleaning and ironing will be offered.
Hive, whose headquarters are in Birchwood, is aiming for a new style of renting that is designed to make life easier for tenants. They hope to provide a unique customer experience for renters.
Stephen Haigh, Managing Director of Hive, says: "This is a game changer for the private rental sector. We want to raise the bar and create a completely new customer experience for those wanting to rent. Our goal is to set new standards in the sector and become the private sector landlord of choice in the North West.
"Our Church Street scheme in Warrington is just the start. We are committed to building 600 rented homes a year for the next three years. We are building a brand that we believe residents will buy into and become loyal, long-term tenants.
"Your Housing Group has had the ambition to enter the private rented sector for some time and we're now in a position to fulfil this vision. While Hive is an independent, commercially focused brand, we have all the expertise of a social landlord and this gives us an enviable position in the rapidly expanding marketplace."1 
The scheme will include 24 two-bedroom and 24 three-bedroom houses, and 58 two-bedroom apartments.
1 http://www.landlordzone.co.uk/news/warrington-to-get-a-new-12m-private-rental-scheme