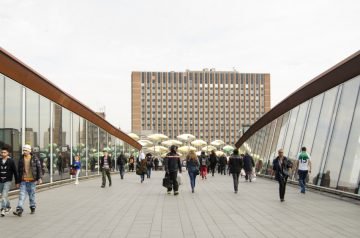 Newham Council has revealed that it has made 611 prosecutions against 492 landlords in the two and a half years since its licensing scheme was enforced.
This data was released last week after a home in East Ham was inspected after a tenant claimed to be paying £500 per month for a room that was only big enough for a mat to sleep on. Read more: /landlord-investigated-after-charging-500-for-tenant-to-sleep-on-floor/
The landlord is now under investigation after cramming ten bed spaces into five rooms in the property.
The council also confirms that 25 landlords have been banned from managing property in the area and that it has collected more than £500,000 in additional Council Tax from rental properties that were illegally operated as Houses in Multiple Occupation (HMOs).
Private Housing Operations Manager at Newham Council, Russell Moffatt, says: "Newham Council has been proactive at rooting out the worst landlords who make the lives of their tenants miserable by placing them into poor quality accommodation."1 
Mayor of Newham, Sir Robin Wales, comments: "It's vital that councils like us flush out the landlords who take advantage of the current housing crisis by turning terraced houses into crammed bedsits, replacing living rooms with bedrooms and creating dodgy flats.
"We were the first council to introduce borough-wide private rented sector licensing because we saw the increasing need to reclaim the rental market from criminal landlords, protect what can often be vulnerable tenants and assist distressed neighbours living next to overflowing homes."1
1 http://www.letsadvertise.co.uk/council-prosecutes-492-landlords-in-two-and-a-half-years/