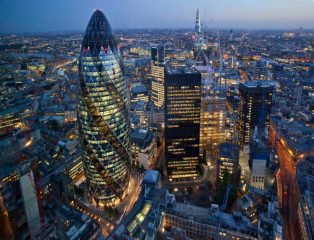 Tenants in London's prime central rental market are paying over £100 a day to rent a two-bedroom flat, revealed research from property investment firm London Central Portfolio (LCP).
Figures from LCP show that the average rent on a two-bedroom flat in upmarket neighbourhoods has reached £707 a week, with one-bedroom flats averaging £452 per week.
In Knightsbridge, a typical two-bedroom flat costs £848 a week, and in Kensington and Notting Hill, the average rent on a similar property is £768 per week.
LCP found that one and two-bedroom flats in central London are popular with corporate tenants and international students, and this demand is fuelling rental growth. One-bedroom flats are the quickest to be let, with only 16 days between tenancies and two-bedroom apartments are empty for just 24 days.
Across both property sizes, LCP found that Mayfair is no longer the most expensive place to live, with the average rent cost falling by 14.85% annually to £678 per week.
Knightsbridge has recorded the greatest increase, with rents up 19.4% in the same period to £732 a week. Across prime central London, LCP revealed that rents have risen by 4.2% in the last year to £602 per week.
CEO of LCP, Naomi Heaton, explains: "The key dynamic in this marketplace remains location over size. The squeeze on rents during the credit crunch, as corporates underwent stringent belt tightening, has not relaxed, meaning smaller properties remain the most popular among corporate tenants. The huge influx of international students, often living on their own, adds to this demand."
LCP also discovered that older properties experienced a 1.3% increase in rents, while newly refurbished homes saw prices rise more quickly.
Heaton continues: "There has been a paradigm shift among tenants who increasingly demand immaculately presented flats and service on tap.
"Landlords need to realise that tenants are looking for a complete lifestyle experience if they are to maximise yields and minimise voids."1
1 http://www.theguardian.com/money/2015/jun/29/prime-london-rents-100-pounds-a-day