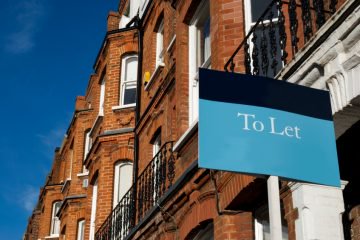 Lettings agents have less than a week to fully display the fees they charge to landlords and tenants. On Wednesday 27th May, this becomes a statutory duty under the Consumer Rights Act 2015.
Agents are required to publicise a list of their fees in each of their offices and the list must be in a noticeable place. Details of fees should also be put on the agent's website.
The list must include a description of each charge, whether it applies to each property or each tenant and what it covers. All fees and charges payable to the agent must be shown. Agents do not have to display rent and deposits, but they must show holding deposits.
The fees must be advertised inclusive of VAT.
If the exact charge cannot be determined in advance, the description must explain how they are calculated.
If the agent will hold money on behalf of customers, the list must state whether the agent is a member of a Client Money Protection (CMP) Scheme. It must also specify if the agent is part of a redress scheme, and which one.
Furthermore, the agent must also list the fees payable by landlords.
Trading Standards will regulate the new obligations and can fine agents up to £5,000.
Initially, the agent will be given a notice of intent, detailing the proposed penalty and the reasons for imposing it. The agent then has 28 days to respond. If Trading Standards chooses to enforce the penalty, it will issue a final notice, demanding payment within 28 days.
The agent has the right of appeal through the First-tier Tribunal.
Managing Director of the Association of Residential Letting Agents (ARLA), David Cox, says: "We are reminding all our members to comply fully with the new measures. Relevant information should be placed prominently in offices where letting agents have face-to-face contact with clients, as well as on their websites.
"Any costs to landlords and tenants must be clearly defined and comprehensively outlined, including all fees, charges and penalties that may be charged before, during and after a tenancy.
"We urge all our members to make the necessary changes now before next week's deadline, to ensure that they do not fall foul of this new legislation."1
ARLA has created a template for displaying fees, which can be found here: http://www.arla.co.uk/news/may-2015/download-the-arla-template-and-display-your-fees/
1 http://www.propertyindustryeye.com/clock-ticks-down-towards-duty-to-publish-letting-fees/