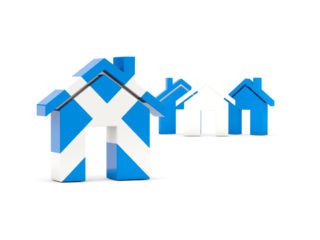 The rental sector in Scotland has continued to show good levels of demand and activity during the lockdown, according to reports from property consultancy Galbraith. It has recorded that average rents have risen by over 10% year on year.
The number of property lettings increased by 31.8% for the first quarter of this year (January to March) compared with the same period in 2019.
Since the restrictions were imposed on 23rd March, there has been continued activity from both tenants and landlords in several parts of the country, with new rental properties being brought to the market in Moray, Ayrshire and the Scottish Borders.
Susan Guthrie, head of lettings for Galbraith in the Scottish Borders said: "Perhaps surprisingly there is strong and continuing demand from tenants and sustained landlord activity – this has not diminished since the advent of COVID-19. Landlords are still feeling confident to offer their properties for let.
"We continue to offer a full service for landlords during this period, from rent collection to vetting of tenants, all of which we can do via video calls or digital platforms, and some properties have 360-degree video tours online so tenants can make a decision and be ready to proceed as soon as the restrictions are eased.
"There has been a 30% increase in the number of people viewing Galbraith rental properties online since the UK went into lockdown and we have telephone enquiries every day. Since the lockdown, there has been an increasing interest in rural properties – a sign perhaps that people have been thinking about their lifestyle during this time and how to achieve a good work-life balance."
In Elgin, the number of applicants registering as prospective tenants has increased by 42% over the past 12 months. Overall 285 prospective tenants registered with Galbraith during the first quarter of this year alone.
Landlords have been concerned by additional legislation in recent years in Scotland but strong demand from tenants continues. The relatively limited supply of property coupled with the buoyant interest has underpinned price growth. The average rental price charged for properties let by Galbraith has increased by 10.8% year-on-year.