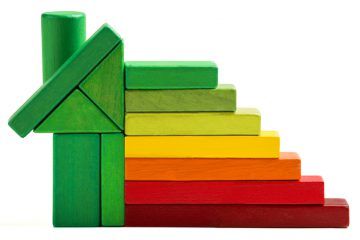 The All Party Parliamentary Group (APPG) has launched an inquiry into the energy efficiency of private rental sector accommodation.
From 1st April 2018, all private rental properties must have a minimum energy performance rating of E on an Energy Performance Certificate (EPC).
Industry professionals are concerned that this will be difficult to achieve, as rental homes are typically older and therefore harder to improve than properties in other tenures.
The APPG's inquiry follows the Government's move to discontinue the Landlord Energy Savings Allowance, announced in the March Budget. This was initially launched to encourage landlords to improve the energy efficiencies of their properties, but it was not renewed due to low uptake.
Additionally, the Government has ended funding for the Green Deal and earlier this year, the European Court of Justice rules that the reduced 5% rate of VAT paid on energy efficiency products will no longer be applied, except when it is used for social rental housing.
The APPG will consider the effect of recent policy changes on energy efficiency in the private rental sector and recommend new policies to be developed to support the sector and the Government's general plans to improve household energy efficiency.
Chairman of the APPG, Oliver Colvile, MP for Plymouth Sutton and Devonport, says: "With the winter months just around the corner, improving the energy efficiency of rented housing is a crucial issue.
"With the private rented market under more scrutiny than ever, landlords have a challenge to meet the new energy efficiency requirements of their properties.
"The group's inquiry will look to develop new ideas that will support landlords to meet their new target; save tenants money on their bills and help improve standards. I would encourage all those with an interest to submit their suggestions."1
Those with any ideas are invited to provide written submissions of no more than 1,500 words to Ed Jacobs at admin@prs-group.org.uk by 23rd October 2015.
1 https://www.landlordtoday.co.uk/breaking-news/2015/10/mps-to-probe-rental-energy-efficiency