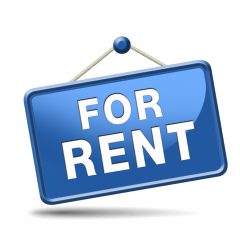 Following yesterday's call from the Royal Institution of Chartered Surveyors (RICS) for the Government to address the shortage of rental homes, industry professionals have spoken out in support.
The RICS insisted that the Government should reconsider its 3% Stamp Duty surcharge for buy-to-let landlords, as the additional tax is hindering investment in the private rental sector.
Finance specialist Paul Mahoney, of Nova Financial, agrees: "RICS has taken the words out of my mouth in recommending that the Government reverse the recent Stamp Duty changes for second properties and in fact incentivise build-to-rent supply in a vastly under supplied market. I will go one step further and call on the Government to incentivise buy-to-let investors to buy new build and off-plan properties and further boost supply.
"The Australian government has implemented depreciation tax benefits on new build properties, which has successfully boosted investment and supply driven by both local and overseas investors. Furthermore, the Australian government has restricted overseas investment in property to only new builds; why has this not been considered in the UK? We need to stop vilifying landlords and recognise them as a key part of the funding required for new housing supply."
Additionally, London chartered accountant Blick Rothenberg LLP has detailed the changes it believes the Government should introduce in order to increase the supply of rental homes.
It believes that a temporary capital taxation relief should be implemented in order to incentivise landowners and developers to increase the supply of affordable housing.
A partner at Blick Rothenberg, Frank Nash, explains: "RICS is pushing to loosen tax rules on the buy-to-let market, and go even further by suggesting pension funds could be engaged to provide large scale housing schemes. This added pressure puts the Government in a difficult position, given their pledge to ensure younger generations become owner-occupiers rather than renters.
"We could use the tax system to boost the supply of affordable housing by temporarily reducing Capital Gains Tax, Corporation Tax and Stamp Duty Land Tax on development land, where affordable housing quota is met. Housebuilders and landowners are motivated to achieve competitive returns, and tax savings would incentivise them to work with local authorities and meet their affordable housing targets without degrading the competitive returns provided through private house sales."
Just days after the Chancellor and Communities Secretary pledged to put housing ahead of the deficit, Nash added: "There are too many prospective homeowners chasing too few properties and competing with the private rental sector.
"Temporary tax exemptions on the disposal of land for housing should inject a new supply dimension into the housing market, but these reliefs should be conditional upon achieving a minimum percentage of affordable homes within a given timeframe, in line with each local authority's own affordable housing targets."