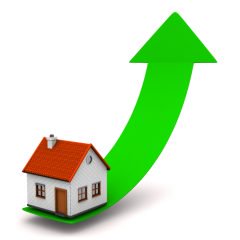 Rents in England and Wales are now 15.2% more expensive than at the last general election of May 2010, Your Move and Reeds Rains have found.
Rents have risen faster than inflation in this period. Since May 2010, consumer price inflation grew to 11.6%. After the effects of inflation, rents rose 3.6%. This is a 0.7% real terms rise over the past five years.1
In March, the average rent was £768 per month. Annual rent increases have soared to the fastest rate in two years, with rents in England and Wales now 3.7% higher in the last year.1
Currently, rents are just £2 away from the record high recorded in October 2014 of £770 per month.1
Director of Your Move and Reeds Rains, Adrian Gill, says: "Since 2010, the private rented sector has absorbed over a million extra households. With social housing in decline, alongside a parallel decay in the number of people owning their own home with a mortgage, private renting has stood in to fill the gap.
"However, this sector is carrying the weight of the housing crisis, and that will mean faster rent rises in future if supply doesn't keep up.
"Over the next five years, politicians of all stripes can't just hope that this problem will go away; Britain needs more homes."1
1 http://www.propertyindustryeye.com/rents-over-15-higher-than-at-last-election-and-faster-than-inflation/