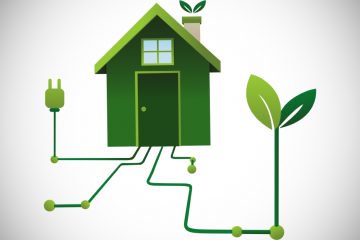 Only 12% of UK property owners power their home with renewable energy, according to a new report.
Research from Clydesdale and Yorkshire Banks shows that just the small percentage of homeowners utilise sources such as solar panels or ground source heat pumps to power their property.
Energy savers
Of those homeowners that have switched to a renewable energy source, three-quarters replied that they felt it had been a good investment. 25% said that the level of returns were not sufficient enough to justify the initial outlays. [1]
By region, those in the East and in Yorkshire are the most energy conscious in terms of heating their homes, with 17% taking measures to improve in comparison to 7% in Scotland and 8% in Wales.[1]
The full regional breakdown of those installing renewable energy sources was found to be as follows:
| | |
| --- | --- |
| Region | % who have installed renewable energy sources such as solar panels or ground source heat pumps |
| East | 17% |
| Yorkshire | 17% |
| Midlands | 14% |
| London | 14% |
| UK average | 12% |
| South East | 12% |
| South West | 9% |
| North East | 9% |
| Wales | 8% |
| Scotland | 7% |
| North West | 7% |
Steve Fletcher, Director of Retail Banking, Clydesdale and Yorkshire Banks, commented, 'Homeowners have different priorities when it comes to their dream home and our research highlighted that one in five UK homeowners is keen to install a more environmentally friendly energy source, however believed that the costs would be prohibitive.'[1]
[1] http://www.propertyreporter.co.uk/household/research-reveals-just-12-of-uk-homes-powered-by-renewable-energy.html