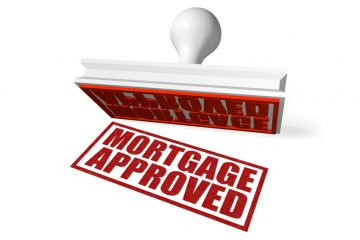 New data from a report conduced by LMS indicates that the total value of monthly gross remortgage lending dropped by 17% to £4.2bn. This was in comparison to July's figure of £5.1bn and June's higher total of £5.3bn
Additionally, the report highlights the typical amount of equity withdrawn from remortgaging per customer rose to £35,590 in the last month, with borrowers looking to take advantage of competitive rates.[1]
Record
This figure represents a new record high and a 30% increase on the previous month, when the average amount was £27,315. In addition, it is 76% greater than in August 2014, when the average amount stood at just £20,219.[1]
Affordability was found to be manageable after a 3% annual increase in wages outstripped the slight rise in average mortgage rates. These rates rose to 2.57% in July, from 2.56% in June. With highly competitive rates enticing borrowers to remortgage, the gap between new purchase mortgages and remortgage payments as percentage of income has risen.[1]
Annual remortgage repayments accounted for 17.9% of income, compared to 20.9% for new purchase repayments. This 3% difference was the largest gap since July 2012.[1]
The LMS report also shows that the number of remortgage loan rose by 18% from 22,900 in August 2014 to 27,080 in August 2015. This was still 13% lower than the number of remortgages recorded in July 2015, after remortgage lending slowed following two extremely strong summer months.[1]
Cashing-in
'Rising house prices and low interest rates mean homeowners are withdrawing record sums of cash from their homes by remortgaging without impacting their loan-to-value as evidenced by a drop in new LTV's from 55% to 53% in August,' said Andy Knee, Chief Executive of LMS.'[1]
Knee believes that, 'an increase in average rates for the first time in nine months, however small, is an indication that we may finally be starting to see the end of record low products and competition among lenders as rumours of an interest-rate rise persist.' Continuing, Knee said that, 'despite a sign that the mood might be starting to turn, annual wage growth and the growing gap between mortgage and remortgage payments mean the affordability of remortgaging is better than it has been for years.'[1]
'Although the Bank of England Governor, Mark Carney, has consistently stated that when the base rate does rise it will occur slowly and gradually, even the smallest rise could see monthly payments increase enough to damage household budgets. Fixing now at a competitive rate would avoid an increase in outgoings that may otherwise be seen. A slight decrease in remortgaging activity from the levels seen at the start of summer is nothing to be concerned about and we anticipate maintained momentum throughout the rest of 2015 and into 2016,' Knee concluded.[1]
[1] http://www.propertyreporter.co.uk/finance/gross-remortgage-lending-falls-17-in-august.html