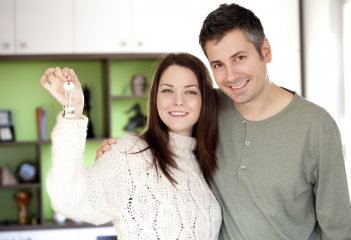 Privately rented accommodation across Nottingham achieves an average rent of around £711 per calendar month. With this in mind, it is little wonder that more people are considering entering the rental market in the region.
Viable business investment opportunities come with greater competition, so it is important that landlords make their property portfolio stand out from the crowd. Rents are rising and tenants are demanding more amenities for their money.
Tenants are looking for landlords to be professional and possibly go the extra mile to secure their signature. Little details can make the difference for landlords. A few tips to attracting tenants could include: –
Cleanliness
It sounds simple, but landlords should make sure that their property is spotless for viewings. Clean kitchens and bathrooms, alongside a tidy garden and/or driveway give the right impression.
Freshness
A stale or smoky aroma is hardly inviting for a potential tenant. Landlords should enforce a non-smoking policy in all of their properties. Before viewings, landlords should be conscious enough to open windows and make sure the property smells good. During winter months, the property should avoid feeling overheated or damp.
Parking
Where they can, landlords should either provide parking spaces, or where this is not possible, they should let viewers know the nearest place where their vehicle can be parked safely.
Floor Plan
For properties available to view online, landlords should try to include a floor plan. Many potential tenants like to see how the property is laid out before they view.
Keep up appearances
To stand apart from the market, property-owners should ensure that their property has a homely feel. Stylish fittings, painted rooms and trendy interiors will be worth the money when finding the correct tenant.
Second viewings
Where second viewings are arranged, landlords should try and arrange for a different time of day than the first appointment. This will give the tenant an alternative prospective. Landlords should also try and be present at both viewings.
Build relationships
Once a tenant is secure, the landlord should not think that the work stops there. They should show their new residents how to work features such as the shower, washing machine and central heating. This not only builds trust but shows that the landlord is understanding. Building rapport and trust with tenants is vitally important.
Often, the simplest efficiency measures get overlooked by landlords. Following the features above, remaining organised and gaining trust of the tenants can go a long way to securing a long and hassle-free tenancy agreement.