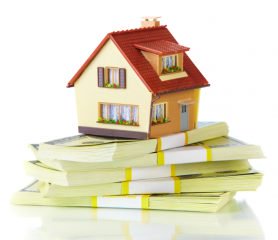 The typical hunt for a bargain property in the summer months has been found to have been elusive for many, with asking prices for UK property at an eight-year high in August.
Property website Rightmove has indicated that prices dipped by just 0.8% this month, far less than the typical average and the lowest decrease since the recession.
Strong
Data from the report conducted by Rightmove shows that asking prices are currently 6.4% greater than they were one year ago, bringing the average value of a home in England and Wales to £292,284. The firm attributed the slight decline to a lack of new sellers, combined with stronger house hunting activity.[1]
'The underlying shortage of property coming to market, compared to buyer demand has helped to deliver the strongest August price performance since before the credit crunch,' observed Miles Shipside, director of Rightmove.[1]
'Buyers can normally pick up some bargains in August as sellers who are marketing their homes when they should be holidaying often have a pressing need to sell and mark their prices down pretty aggressively,' Shipside continued. 'At 0.8% down on the previous month, this is the least generous that sellers have had to be for eight years and a clear sign of upwards price pressure in the pipeline,' he added.[1]
Staying put
Further research shows that the main factors behind people's hesitancy to sell their own homes were the lack of suitable properties in which to move into at a desired price. In fact, Rightmove's data indicates that asking prices increased across a number of areas in England and Wales in August.
Asking prices were up by 1.2% in the North East of England, by 0.5% in the North West and by 0.1% in the West Midlands. In Wales, process grew by 0.2%, meaning that average home prices currently stand at £177,709.[1]
Falls in asking prices were recorded in the East of England (1.2%) and in the East Midlands and South West (1.4%).[1]
Mark Manning, director of  Manning Stainton in Leeds, Harrogate, Wetherby and Wakefield commented, 'in July, the number of appraisals that we carried out was 21% higher than usual, so there's definitely a sense that there are a greater number of people who are considering selling, but not yet coming to market.'[1]
'With regards to stock level in the market it's not that there's no stock, it's just that when good property does come on the demand is so high that it's selling much more quickly than usual,' he added.[1]
Demand
Alastair Hilton, manager of Winkworth in Chiswick, said that his own company had, 'seen strong demand and growth in prices in the past few months, especially for one and two bed flats. Quite a few sellers in Chiswick are looking to trade up and move out of London, and when they're not able to find a suitable property this is having a knock-on effect on the flats they're selling, increasing the demand for the smaller properties further.'[1]
In a separate data release, housebuilder Bovis has revealed that they experienced a 9% pre-tax profit of £53.8bn, completing a record number of house sales in the first half of the year. The group sold 1,525 properties at an average price of £264,200, 10% more than the average sale prices recorded in the first six months of 2014.[1]
Commenting on the figures, David Ritchie, managing director of Bovis, said, 'We anticipate that the addition of around 40 sites per annum will support our medium term growth strategy to deliver volumes of between 5,000 and 6,000 new homes each year.'[1]
[1] http://news.sky.com/story/1536927/house-hunters-fail-to-bag-a-summer-bargain