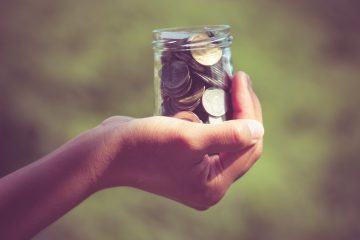 Originally posted on HomeOwners Alliance.
Have you spent a bit too much this month? Or maybe you're looking to keep track of your spending as Christmas approaches? Whatever your circumstances, it is always a good idea to stay on top of your household budget.
The HomeOwners Alliance has put together ten top tips for homeowners, landlords and tenants alike, which will help you manage and cut back on your spending.
So where should you begin?
Admit that you need to budget
Budgeting may not be fun or glamorous, but most of us need to do it. Setting a budget will avoid the sinking feeling at the end of the month when you realise that you don't have any money left. Sit down, keep reading, and make a start.
Find a good budgeting app
If you know what you are spending your money on, then you can decide what changes you need to make. Finding a good budgeting app for your smartphone or tablet will allow you to easily record where your money is going. Here are some of the HomeOwners Alliance's favourites:
Mint – A free app that allows you to review all of your accounts in one place, categorises where your spending is occurring and stays up to date with recent transactions. Additionally, it is smart watch compatible.
Fudget – A budget planner, personal finance and expenditure ledger that creates lists of incomings and expenses, so that you can keep track of your balance.
Pocket Expense Personal Finance – A free account tracker, budget planner and bills manager.
Use your bank app
All banks offer a free app that will help you manage your money, make payments and review your spending. Check it regularly and find out what tools your bank's app offers to notify you of your balance on a regular basis and warn you when you are about to become overdrawn.
Shop around 
Whether you're buying a product or a service, always shop around online and research your purchase to make sure that you're not paying over the odds. If you're buying something in a shop that you don't need on that day, you may be able to find it cheaper online and have it delivered.
Although it is important to support local businesses, you shouldn't do it at your expense. Use Google to check prices, but don't forget to account for the delivery charge.
Save on your bills 
Don't pay more for your energy or internet if you don't need to – shop around and switch your accounts.
If you want to keep track of your energy usage, give regular meter readings to your provider, so that they keep your bills as accurate as possible. The HomeOwners Alliance also suggests using an app:
Meter Readings – This app allows you to monitor up to nine separate household utility meters. Once you enter the readings, your usage, costs and savings are calculated and displayed in graphs.
Shop for groceries online 
One in ten of us now do our grocery shopping online. It is a great way to manage your costs and avoid you being tempted to spend over your budget. Additionally, supermarkets often offer discounts for new online customers.
If you like to look before you buy, then create a meal plan for the week and write a shopping list before you head to the supermarket. If you spot non-perishable items on offer, such as shampoo, then it makes sense to buy in bulk.
If you find that you are still overspending, you need to find out what the problem area is. Keep all receipts and write down everything that you buy, before putting each item into categories. These apps will help:
Shopitize – Gives you cashback on your grocery shopping when you purchase certain items.
Any List – Create grocery shopping lists, recipes and meal plans.
Use cash 
With contactless payments available on most bank cards today, it is very easy to overspend. If you are trying to stick to a budget, then using cash when you can will help you stay in control.
Cut back on subscriptions
With so many great offers available for TV packages, the gym and magazines, it is easy to forget that small costs all add up. If you want to cut back on your monthly outgoings, review all of your annual and monthly subscriptions, particularly direct debts and those that auto renew.
Remortgage 
If you own your own home, then your greatest outgoing will likely be your mortgage. Therefore, remortgaging should be top of your list if you're trying to keep on top of your household budget. With interest rates now at an all-time low, there is no better time to remortgage.
Ask yourself these questions
Now that you have the tools to manage your household budget, you must remember to ask yourself these questions before you buy anything: Do I really need it? Will I use it? Is it good value for money?