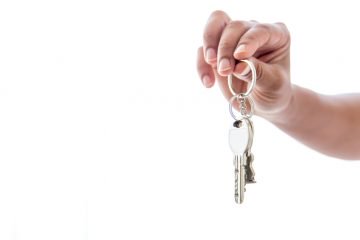 Sales volumes dropped significantly in the first four months of this year.
They averaged 57,918 a month, down from 66,949 per month in the same period in 2014.
In April, sales fell in England and Wales by 19%, at 57,180 compared to 70,244 the previous year.
Sales in London suffered even more, with transactions down 26% in April, at 7,001 from 9,491 in April 2014.
The average house price in England and Wales was £181,619 in June, according to Land Registry.
This is 1.1% higher than in May and up 5.4% on June 2014.
In London, prices rose by 1.8% over the month and 9.2% annually, with an average price of £481,820.
Recent Land Registry data reveals that annually, every region recorded house price increases, but on a monthly basis, some regions saw prices drop by between 0.2% and 0.9%, including the West Midlands, the East of England and Yorkshire & the Humber.