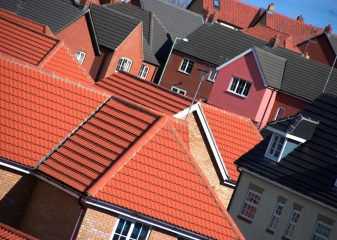 Property prices in the North East have increased by 11.1% in the past year, but monthly growth is steadying.
The KIS Housing NOW (North of Watford) report analyses the North East housing market. Research from the KIS Intelligence Service found that the average house price in this region was £137,411 in April 2014. It is currently £154,450, but this is £49 less than the previous month, a decline of 0.04%.
The part of the region experiencing the highest annual rise is South Shields, where prices are now £10,598 more than 12 months ago.
North Shields has also witnessed soaring price rises, of £10,179 over the same period.
North East property hotspots
| | |
| --- | --- |
| Area | Price rise between April 2014-April 20151 |
| South Shields | £10,598 |
| North Shields | £10,179 |
| Morpeth | £9,988 |
| Tynemouth | £9,745 |
| Newcastle | £7,927 |
Houses in Seaham have experienced £6,775 decreases to their value in the past year, and property prices in Blyth have increased by just £2.
However, prices in Blyth have risen fastest over the last four weeks, up 3%, followed by South Shields at 2.4%. Prices in South Shields have increased by 4.6% in the first quarter (Q1) of this year.
In Peterlee, prices dropped at above average rates of -1.8%, followed by Sunderland at -1.7% and North Shields at -1.4%.
Darlington was named April's Best to Buy due to prices dropping 1.3%. Houses in the town are now 3% cheaper than at the beginning of 2015.
84.3% of homes in Darlington are privately owned, compared to the average of 76.8% in the North East. 38% of these houses are semi-detached and 31% terraced.
Couples without children occupy 36% of properties, with the average home housing 2.2 people. 17% of homes are privately rented and another 11% are rented from the local authority or social landlords.
32.8% of residents are aged 24-49-years-old, with more people aged 47 than any other age. 23 citizens are over 100-years-old.
Rental market
The average North East rental property costs £548 per month to let, which is £7.50 less a week than this time last month.
Rents are £12 less than this time last year, a 2.2% drop from £560 per month in April 2014.
Gateshead provides the best returns for landlords, with rental yields of 6.6%. However, this has dropped monthly by 0.1%. Other strong areas are Peterlee at 5.2%, Killingworth at 5.1% and Sunderland at 5%.
Average yields dropped to 4.3% despite rises in Blyth of 0.6% and Killingworth at 0.4%. Washington experienced a huge fall of 1.2%.
Killingworth was named April's Best to Invest. Landlords can achieve almost identical yields to Newcastle, where properties are £36,965 more expensive.
41% of homes here at semi-detached, with 21% of properties occupied by couples with children, 18% without children and 14% by just one person.
KIS Group Founder and CEO Ajay Jagota comments on the findings: "It's striking how much the North East property market has turned around in the past 12 months, even if growth is non-existent right now. Again we're seeing the value of highly localised analysis like ours; South Shields homes are worth £11,000 more than this time last year, Blyth homes are worth £2 more.
"Across the region, prices have spent another four weeks vegetating, down this month by less than half of 0.1%. There's next to no change from month-to-month at the moment, and it seems like the prices we have at the moment are the new normal, for the time being at least.
"That doesn't mean that prices aren't changing from area to area; in Blyth, they're up 3% month-on-month, even if, as we've seen, they've got some ground to make up and in South Shields they're up nearly 5% over the first quarter of 2015."
Jagota continues: "Although yields for investors remain very competitive, rents appear to be falling in the region. Not only are they down £30 this month, they're down 2.2% year-on-year. Areas like Newcastle and Gateshead have actually seen rents fall by over 1% this year alone.
"I have always had misgivings that rent caps are the right solution for renters, with a lot of the evidence suggesting they actually force rents up.
"Even if that proves not to be the case, these figures show that in the North East rent caps are completely unnecessary as over the course of the year they've actually gone down.
"When it comes to where landlords are going to get the best return on their investment in the region, Gateshead is still well ahead of the pack, even though it's rental yield is a little below the 7% you can usually expect to make at the moment, around 6.6%. Look out for Peterlee though, where an average house costs well below £100,000 and which currently gives you a return of 5.2%."1
1 http://www.landlordexpert.co.uk/2015/05/07/north-east-house-prices-have-risen-by-11-1-in-the-last-year-but-are-all-but-unchanged-this-month/