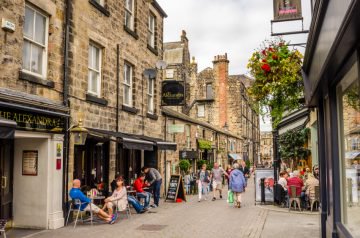 July had the strongest home sales for that particular month since 2007.
After a quiet start to the year, monthly sales overtook 2014 levels for the first time last month.
Sales increased by 13% on the previous month, fuelled by growth in the north of the country, according to LSL Property Services.
LSL claim the number of transactions was 90,000 in July, the highest since July 2007, when there were 120,845.
The firm's latest house price index puts the average price in England and Wales at a new record of £279,515.
This is a monthly increase of 0.3% and 3.7% annual growth.
However, as the north is now surpassing the south, annual house price inflation is now greater when London and the South East are removed, at 4%.
LSL also found that house prices in 27% of local authority areas are at record highs.
The greatest house price growth was seen in Reading, Berkshire, at 15.2%.
However, London came eighth out of the ten regions in England and Wales regarding annual house price rises, at just 1.8%.