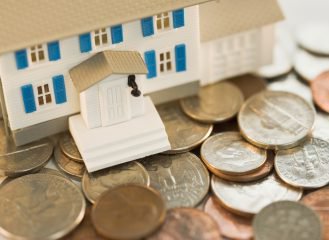 The London housing market is showing more signs of weakness as it has emerged that mortgage lenders reported a drop in lending to house buyers in the capital.
The Council of Mortgage Lenders (CML) revealed that there were 17% less mortgages in Greater London during the first quarter (Q1) of 2015 compared to Q4 2014, a total of 17,300.
The number of completed mortgages was also down 16% over the year.
Loans totalled £4.9 billion in value in Q1 2015, down 16% from Q4 2014 and down 11% on Q1 2014.
Lending to first time buyers and home movers decreased. First time buyer loans fell 14% in volume and 11% in value in Q1 compared to 12 months previously.
London home movers took out 18% fewer mortgages in the year and the value of these loans dropped 11%.
For those remortgaging, loans were 2% higher in volume and 7% higher in value compared to Q1 2014.
In the rest of the UK, lending was also down with all regions reporting declines in lending compared to a year ago.
London generally leads the UK property market, which influences price and lending rises elsewhere.
After house price decreases in the financial crisis, London properties were the first to rise again. Other areas took longer, but all regions are now experiencing yearly price growth.
The recent drop in London lending indicates reduced demand. This is despite generally positive conditions for buyers. Mortgage rates for all types of loan have been dropping and for buyers with larger deposits, the best rates are falling towards 1%.
Last week, we revealed that Yorkshire Building Society has launched the lowest rate ever. Read about it here: /lowest-ever-mortgage-rate/.
Additionally, wages have been rising ahead of inflation; by 2.2% a year compared to a 0.1% drop in the Consumer Price Index. This leaves buyers with more money for repayments and deposits.
However, buyers are still struggling with prices in the capital, which are much higher than 12 months ago. Many boroughs have experienced double-digit price rises in the past year, causing difficulty for buyers and raising the deposits needed by first time buyers.
The latest lending figures could have been influenced by the general election, as buyers awaited the uncertain result.
Prices could continue rising if the drop in buyers is matched by a fall in vendors. However, Land Registry data revealed monthly prices decreasing in March in eight of 32 London boroughs.
The Mortgage Market Review (MMR), introduced in April 2014, also seems to have had a substantial effect on mortgage demand.
The stricter lending criteria requires lenders to check the finances of buyers, particularly ensuring they could afford repayments if the Bank of England (BoE) base rate rose by 3 percentage points. This would make the average mortgage rate just below 7%.
The CML figures indicate that the amount of mortgages issued for house purchase in the capital fell from Q3 2014 onwards. A loan is used in CML data at the end of the purchase process when the money is advanced, which could take up to six months.
This means that some loans in the CML study for Q3 2014 were approved under the old lending rules. The decrease in loans after this period coincides with the MMR introduction.