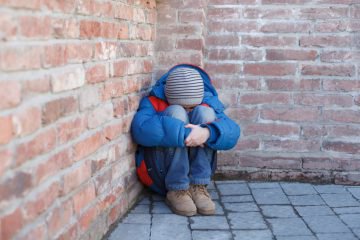 Around 100,000 children are homeless and living in temporary accommodation, reveals official data.
Charities have blamed welfare cuts for the rise in homelessness.
According to the Government figures, 55,090 households were homeless last year, up 40% on 2009-10, when the issue was at a record low.
Between 1st April and 30th June this year, 13,850 families were awaiting temporary accommodation, a 5% rise on the same quarter last year.
By the end of June, 66,980 households were in temporary accommodation, an increase of 12% on the same period in 2014.
Chief Executive of housing charity Shelter, Campbell Robb, comments: "With cuts to welfare taking their toll, coupled with a dramatic shortage of genuinely affordable homes forcing millions into unstable private renting, it's little surprise."1 
1 Unknown (2015) '100,000 children living in temporary accommodation', Metro, 25 September, p.7