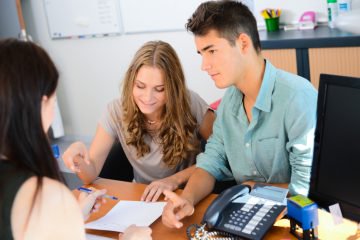 The amount of homeowners hoping to sell their property has risen by 7.1% in the past month compared to the previous month.
The number of properties being marketed over the same period has risen in over two thirds (67%) of major towns and cities, research reveals.
Online estate agent HouseSimple has compiled a report, the Property Supply Index, which details the amount of new properties listed every week on property portal Rightmove in over 100 towns and cities.
The data reveals a distinct North-South divide, as owners in the North of England and Scotland were more active in June and July in marketing property.
Nine out of 15 areas experiencing an increase in new property listings are in the North or Scotland, including Liverpool at 30.4%, Lancaster at 24.3% and Edinburgh at 17.2%.
Towns and cities in the Midlands that feature in the list include Coventry at 21.1%, Hereford at 19% and Lincoln at 17.6%.
Swindon in Wiltshire saw the biggest rise in new property listings in the past month, of 47.3%. Oxford is the only city in the South to feature in the list of largest growth, with an increase of 17.5%.
New listings in Winchester, Hampshire have dropped significantly in the past month, by 17.9%. In Hull, they have declined by 13.7%.
The London housing market has also slowed in recent months.
However, the HouseSimple study reveals that the capital has witnessed an 8.1% increase in new property listings in the last month compared to the previous month. This rise has been felt in over three quarters (78.1%) of London boroughs.
The greatest growth has been in Bexley at 30.6% and the City of Westminster at 29.5%.
The biggest drops have been in Bromley at 11.2% and Kingston upon Thames at 6.6%.
Chief Executive of HouseSimple, Alex Gosling, comments: "A stampede of sellers coming to market was expected after the general election result, but that stampede never materialised.
"In fact, for the first few weeks there appeared to be a fair amount of caution and reluctance among sellers to market.
"Now it appears sellers have waited long enough and we're starting to see some movement."1
1 http://www.express.co.uk/finance/city/592301/Britain-puts-houses-market-sellers-stir-property-ladder