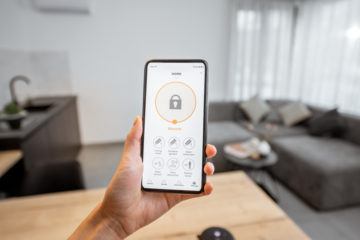 The following article is a guest post from OpenPath on why remote security management is a smart investment for landlords during COVID and beyond.
Openpath, a leading provider of mobile and cloud-based access control solutions, shares how "access from anywhere" is shifting the rental mindset post-COVID.
Every landlord understands how vital security is to managing a property. Especially in multi-family residential buildings, where there are potentially hundreds of people coming and going every day, keeping the community safe is always top of mind. Not only is security important for asset protection, it's actually an amenity renters seek out when looking for a new home.
Landlords can't be at their properties 24/7, and round-the-clock security staffing can be difficult to manage. However, with new developments in security and safety technology, managing a property's security system can now be done entirely remotely. This is especially helpful for maintaining security while coping with COVID-related restrictions at residential properties. Remote capabilities improve physical security at residential rental communities, without sacrificing convenience or safety, both for residents and staff.
And now, while the rental market is just starting to recover from a rough year, a more modern security system can attract new renters, and it can also help make properties safer, even when you're not there.
Track and manage occupancy for community spaces
With social distancing required at many popular gathering spaces, including within residential communities and apartment complexes, being able to limit and control capacity is key to ensuring resident safety during COVID. In order to control occupancy in community spaces, such as pools, gyms, mailrooms, and lounges or multi-purpose spaces, landlords can utilise web and app-based tenant portals and remote-managed access control systems:
Set capacity limits on community spaces within the access control system's dashboard. Once the specified zone is at capacity, no additional residents will be able to enter until somebody leaves.
Require residents to pre-register for community access for pools, gyms, and lounges via an online portal. With the tenant portal linked to access credentials, only approved residents will have access to the space. This minimises the work needed for on-site staff as well, eliminating cumbersome lists and manually programming credentials.
Permissions can be easily adjusted for residents or staff with a cloud-based access control system to accommodate special access requests or schedule changes.
With remote access to the entire security system, it's easier for security teams and property managers to make adjustments at any time, whether they need to close the space entirely, change the capacity limit, or unlock the door remotely for a resident. Remote management also gives landlords and security teams visibility into occupancy in real-time, plus detailed reporting to track usage over time. This is helpful for noticing trends in peak occupancy, and determining when to best schedule maintenance around the property, and can also aid in contact tracing.
Improve issue response time
Often, one of the biggest challenges for any multi-family residential property is being able to respond to security issues quickly and efficiently. While remote management may seem like a deterrent in this goal, the opposite holds true. Empowering property administrators with remote access to the entire security system means 24/7 monitoring capabilities from anywhere. Plus, with cloud-based systems that run on open architecture, there's the possibility of automating processes to reduce the manual work required to provide an efficient, timely response. In the case of an unauthorised entry attempt, here's how that might look:
If the access control system receives a repeat attempt at accessing the lobby door after-hours with an unauthorised credential, the nighttime security team will receive texts alerting them to the issue, and an email notification goes out to all building staff automatically. The attempts are also recorded into the system's activity log.
When integrated with cloud-based security cameras and VMS, the security teams can check the video footage of the incident remotely. This provides visual verification of who is at the door, and helps security teams determine next steps.
With the ability to remotely unlock the door, security teams can let the resident in, and fix any issues with the credential without having to set foot on the property. The resident isn't left locked out for long periods of time, and the building's security was never compromised.
If the event is more dire, such as a forced entry or door left ajar, it's easy to make important, split-second decisions such as locking down the community, alerting residents to an intruder, or notifying local authorities.
In the event of an emergency, building managers need to act fast. With access control systems that feature remote lockdown capabilities, every door can be locked in a matter of seconds, with just a few taps on any internet-connected device. With the right automations in place, an activated alarm in the complex can trigger an alert sent to admins, who can check the status of the alarm and building remotely, activate a system-wide lockdown, and automatically notify emergency responders of the incident.
With all access events and footage logged in the system, it's also easier to audit security problems, and provide the necessary information to authorities in case of a break-in or property damage.
Centralising management for multiple buildings
Many residential landlords operate multiple complexes, which presents its own set of management challenges. Remote security management is an excellent way to protect every building in a portfolio. Because each building has unique characteristics that need to be addressed separately, it's smart to invest in a robust security system that has flexible configurations and an easy-to-navigate interface. With a cloud-based solution, landlords can manage every building on one secure, convenient platform, from anywhere in the world.
Rather than using disparate systems for each building, a cloud-based option that consolidates the entire security platform onto one interface gives better awareness of what's happening at all of the properties at one time. Easy search filters make it quick and efficient to find specific information, and detailed reporting can give a unique picture of each building separately, or the entire portfolio.
One, centralised security platform minimises the need for additional on-site security staff, and creates a more unified team. This is especially helpful when adhering to COVID-related occupancy restrictions in on-site office spaces. A remote access control system and security platform allows for a more dispersed team, and makes it easier to accommodate flexible scheduling and staggered shifts.
When door schedules need to be changed, or permissions adjusted, it's all easily configurable from any device. Even issuing and revoking credentials is instant over the cloud, with site-specific permissions available to cater to each building's staff and residents.
How remote technology improves ROI
While the benefits of a remote security management system during COVID are clear, it's important to consider how these investments will hold up over time. Technology that is adaptable provides more flexibility. For example, updating cloud-based software solutions doesn't require any in-person maintenance or technicians on the property—it's all done over-the-air, minimising system downtime. It's more convenient, often more cost-effective, and improves building security by providing the most up-to-date features and capabilities instantly.
Occupancy tracking and remote capabilities are also powerful tools in space optimisation, well after social distancing guidelines begin to relax. Analysing occupancy for community spaces over time can inform decisions about what equipment or furniture is needed, how often to clean, and if any changes to staffing are needed, all down to the hour. All of this equates to residential communities that are safer, more efficient, and more sustainable with less investment.
Key takeaways for landlords: increased safety and peace of mind
While the rental sector was not immune to the effects of COVID-19, there is still hope for improvement over the next few years. In their 2020 report, CBRE cites an estimated £40bn in multifamily equity investment last year as a sign of stability in that sector. A strong multifamily sector, however, means competition for landlords, who will need to show good faith that they are acting on behalf of residents' safety and wellbeing. Both prospective and current residents appreciate modern physical security upgrades, especially when it doesn't interfere with their day-to-day. Features like touchless elevators and entry via their mobile phones, capacity limits for amenities, and 24/7 controlled access help residents (and often staff!) feel like the building is a healthier, safer space.
In order for landlords to take full advantage of this upswing, they need to invest in the right safety and security technology. Even as concerns begin to shift away from COVID, remote security management is a tool that helps future-proof residential and apartment communities, while providing all-important peace of mind for both renters and landlords.
About the Author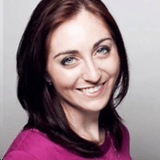 Andi Hendrickson is the Marketing Copywriter for Openpath Security, a leading provider of cloud-based and mobile access control solutions for commercial property, enterprise, and small businesses around the world.