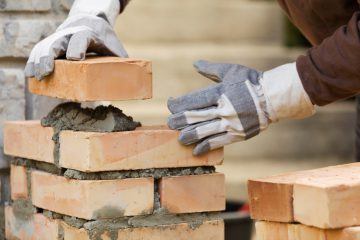 The Government has announced that it will directly commission thousands of new build homes on publicly owned land, allowing smaller house builders to create developments.
The first phase of the plan will include up to 13,000 homes, of which up to 40% will be discounted starter homes for first time buyers, offered at a 20% price reduction.
The initial five sites are in northwest London, Northstowe in Cambridgeshire, Dover, Chichester and Gosport in Hampshire.
Over the next five years, further brownfield sites will be pushed through the planning process, leading to the development of at least 30,000 new starter homes on 500 sites.
The Government described the scheme as a "radical new policy shift not used on this scale since Thatcher and Heseltine started the Docklands"1.
It previously announced a commitment to providing 200,000 starter homes by 2020.
The Prime Minister, David Cameron, said: "This Government was elected to deliver security and opportunity – whatever stage of life you're at. Nothing is more important to achieving that than ensuring hard-working people can buy affordable homes.
"Today's package signals a huge shift in Government policy. Nothing like that has been done on this scale in three decades; Government rolling its sleeves up and directly getting homes built."1
House builders believe it is positive that the Government is addressing the housing crisis, while an organisation for protecting rural England insists that the scheme will not even help wealthy youngsters get on the property ladder.
Executive Director of the Home Builders Federation, Stewart Baseley, comments: "House building rates have been increasing at the steepest rates for decades, with additional supply reaching 171,000 last year.
"But we welcome the fact that the Government is clearly prioritising housing supply rates, particularly with regard to streamlining the process of building homes on public sector land.
"If we are to address the chronic shortage of homes that has developed over decades, strong Government leadership is essential."
He continues: "Allowing smaller builders to access publicly owned sites is a welcome move that must be part of a wider set of measures to assist SME builders [small and medium sized house builders] and get more players on the pitch.
"Clearly the devil will be in the detail and we await further information."
Baseley adds: "Direct commissioning will only be successful if it speeds up the release of public sector land and results in more house building than would have happened using the more traditional methods of public-sector land disposal.
"A lower-risk model could allow larger builders to increase their output still further, while also enabling smaller house builders to increase output. Both have an essential role to play. It is not a question of either/or."2
But the Campaign to Protect Rural England has another argument, stating that the Government's plans to build the homes "at just 20% off ludicrous market values is a fatuous response to the biggest housing crisis since the Second World War".
It claims: "At best, it will help those younger people on salaries far above the average, especially in London. Even a banker on £100,000 a year would struggle to raise a £400,000 mortgage, and that assumes a deposit of at least £50,000 – far above the average salary at £25,000 and utterly unreachable by anyone else."3
1 https://www.gov.uk/government/news/pm-the-government-will-directly-build-affordable-homes
2 http://www.architectsjournal.co.uk/news/smaller-developers-handed-housebuilding-boost/10001059.fullarticle
3 http://www.theguardian.com/society/2016/jan/04/housing-masterplan-needs-a-rethink