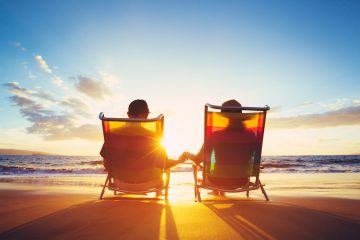 You might have heard horror stories about people who travelled for a holiday and came back to a home in a mess. Sometimes, there is news of a break-in. Sometimes there has been a fire, flood, or other incident when away.
Holidays should be about relaxing and recharging, not experiencing unnecessary headaches on your return. If you have plans to leave town for any amount of time, adopt these simple precautions to ensure that your home is safe and you have peace of mind.
It is always a good idea to turn all plug sockets off and turn the mains water off before you travel, as this can eliminate the cause of most water and fire issues. You main not be able to turn of the mains electricity at the circuit board if you are using timed lights.
Most break-ins occur because there are tell-tale signs that no one is home. The idea is to travel without making it obvious to likely perpetrators that your home is unguarded.
Do the following:
Cancel your regular deliveries and services
Don't forget to call in the newspaper, milk or grocery company and suspend delivery for the duration of your trip. If you don't do this, your deliveries may well pile up in front of your home, letting people know that the house is empty.
The same goes for your mail – if you are going to be unavailable for an extended period, ask the post office to hold your mail.
Talk to your trusted neighbours
You probably have neighbours with whom you maintain a good relationship. Ask them nicely to take out your rubbish bins (or do this before you leave), hold your mail or feed your pets.
Inform them about your trip, when you will be back, and how to reach you if there is an emergency at your property.
Of course, remember to bring a little something for them from your trip.
Lock down the hatches
Make sure your back and side entrances are shut and properly locked, especially all windows. Set your alarm if you own one, or think about getting a false one – they give unwanted visitors the impression that your home is secure.
Don't leave your spare set of keys where you usually hide them (under the flower pot or door ledge).
Switch on your sensor lights and take away ladders and gardening tools or anything else that will make it easier for a burglar to get in.
Take your valuables along with you or lock them away in a bolted down safe.
Give the impression you are home
Switch on the timer lights, so that they automatically come on for a limited period in the evenings. If you aren't travelling with your car, leave it in the driveway.
Get a friend to mow your lawn or house sit on the occasional night. Some people even hang some clothes on the line, so it looks like they are still home.
Halt work on your property
Try not to make a trip if you have some major renovation projects at your home.
Be careful about broadcasting your travel plans
Social media is a fun place to share regular updates, however, it can also backfire. Refrain from telling everybody about the details of your trip. Don't tell people you don't know that you are going away – they may take the opportunity to arrange a burglary; exercise a little caution.
Finally, update your insurance to cover your home while you are away.
Then… Enjoy your trip!
Tips from The House Shop