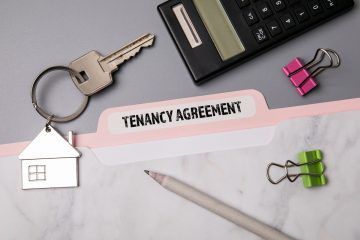 New research has highlighted that many renters are unaware of the exact rules laid out in their tenancy agreements.
Hillarys, the interior specialists, surveyed 2,100 tenants to find 73% were not aware of what they had agreed to when signing the contract. 36% stated that they did not even know how to find a copy.
84% believe that they are currently breaking at least one or more of the rules determined by their landlord.
Being unfamiliar with the terms and conditions when it comes to the treatment of the property has led to the following statistics:
Hanging pictures/photos/art on the walls – 38%
Damaging or making alterations to the interior of the property without permission – 34%
Smoking inside of the property – 23%
Causing noise disruption to neighbours – 19%
Tenants were also asked if they were aware of the current notice period stated within their tenancy agreement. 23% responded that they were unsure of how much time they would be given to move out if requested by their landlord. The same respondents also didn't know how much notice they would have to give.
Lucy Askew, interiors specialist at Hillarys, said: "Thanks to rising house prices and the subsequent need for significantly large deposits, the reality of homeownership has become unachievable for a number of Britons, resulting in the need for rented accommodation.
"Whilst it can be all too tempting to ignore the agreements made with a landlord in order to create a cosy atmosphere, rules are put in place for a reason, and failure to comply can put a tenancy at risk and could leave the tenant in question without a home."
Landlords, how much time do you spend going through your tenancy agreements with new tenants? Do you ever find that they ask for more information on the terms stated to make sure they understand what they are agreeing to?