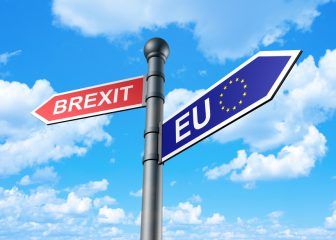 The Prime Minister, Theresa May, has chosen a hard Brexit, according to the lead European Parliament negotiator on Britain's exit from the EU, following her crucial speech yesterday.
Guy Verhofstadt insisted that the country has "chosen a hard Brexit", after May warned European leaders that the UK is prepared to crash out of the EU if she cannot negotiate a reasonable exit deal.
The Prime Minister told EU counterparts that any attempt to inflict a punitive outcome on the UK would be an "act of calamitous self-harm", as the country would then slash taxes to attract companies from across the globe. Her one-hour address intended to spell out the UK's negotiating strategy.
Although May said that the UK could be the EU's "best friend" if Article 50 talks go well, she said she is prepared to walk away.
"And while I am confident that this scenario need never arise – while I am sure a positive agreement can be reached – I am equally clear that no deal for Britain is better than a bad deal for Britain," she insisted.
Eurosceptic ministers and backbenchers were quick to praise May, although her remarks were met with criticism from Verhofstadt, who argued: "May's clarity is welcome, but the days of UK cherry-picking are over."
He also gave a tough response to May's point about business: "Threatening to turn the UK into a deregulated tax haven will not only hurt British people, it is a counterproductive negotiating tactic."
Verhofstadt urged the Prime Minister to remember the 48% of Britons who voted to remain in the EU.
Speaking at Lancaster House in London, May committed to give both Houses of Parliament a vote on the final Brexit deal, which caused the pound to soar, although Downing Street was clear that the alternative to a negotiated deal would be defaulting onto the higher tariffs of World Trade Organisation rules.
Setting out the Government's 12 priorities for Brexit negotiations, May made it clear that the UK would:
Take back control of borders, arguing that record levels of migration had "put pressure on public services"
No longer be under the jurisdiction of the European Court of Justice, as "we will not have truly left the European Union if we are not in control of our own laws"
"Explicitly rule out membership of the EU's single market", because it is incompatible with migration controls
Not stay in the customs union, but try to strike a separate deal as an "associate member" to make trading as "frictionless as possible"
Not be required to "contribute huge sums to the EU budget", but simply pay towards specific programmes
Seek a "new, comprehensive, bold and ambitious free trade agreement" with the EU, and build trading relationships with countries beyond Europe as part of a "global Britain" strategy
The Prime Minister also said she wanted to secure the rights of the three million-plus EU citizens living in the UK, suggesting that "one or two" countries, thought to include Germany, had refused to negotiate an early agreement over the issue.
She said she would accept a phased process of implementation of the Brexit agreement after 2019, but not an unlimited transitional deal that could push Britain into "permanent political purgatory".
Calling for unity in the UK, May said: "Because this is not a game or a time for opposition for opposition's sake; it is a crucial and sensitive negotiation that will define the interests and the success of our country for many years to come. And it is vital that we maintain our discipline."
So what will May's hard Brexit strategy mean for the high number of European students living in the UK?
Danielle Cullen, the Managing Director of StudentTenant.com, warns: "There is great concern surrounding Theresa May's comments on a hard Brexit today and leaving the single market, which includes the free movement of people.
"European students bring huge value to our economy and culture, and still no comment has been made on how they will be looked after. We just sincerely hope the Government reaches the early deal the Prime Minister proposes surrounding the rights of EU citizens living and studying in the UK."