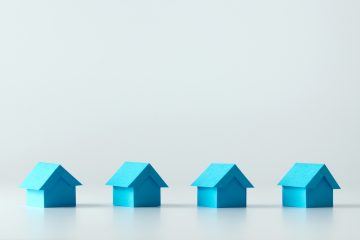 Now the question of who will be leading our country for the next five years has been settled, it's time to look to the future. What can the Conservatives do for the private rental sector (PRS) and, more importantly, what WILL they do?
In their manifesto they highlighted the following policies that will affect the industry:
They will follow through with plans to abolish Section 21 'no-fault' evictions
Lifetime Rental Deposits will be introduced to help renters reduce the costs when moving between properties
Other relevant policies to do with UK housing include:
Fixed-rate mortgages requiring only five percent deposit for first-time buyers
30% discount for local first-time buyers
A target of building 1 million homes in the next five years.
A Stamp Duty surcharge on non-UK resident buyers.
The manifesto also mentioned a commitment to improving the energy efficiency of homes
Landlords urge government to get rental housing reform right
Comprehensive reforms need to be made to the way good landlords can repossess properties in legitimate circumstances, says the Residential Landlords Association (RLA).
Whilst the Conservative Party pledged in its manifesto to end Section 21 repossessions in the rental market, it promised also to strengthen the rights of good landlords to repossess properties where they have good cause to do so.
The RLA is calling on Ministers to ensure that the new framework provides clear and comprehensive grounds for landlords to repossess properties in cases such as anti-social behaviour and tenant rent arrears. It needs to guarantee timeframes are involved for each, as well as a way to prevent abuses by problem tenants.
This needs to be underpinned by developing a dedicated, properly funded housing court to ensure considerable improvements to the time taken to rule on and enforce possession cases.
David Smith, Policy Director for the RLA, comments: "We look forward to working constructively with the Government as it develops its plans for the private rented sector.
"With the demand for rented housing remaining strong, it is vital that the Conservatives' plans for the sector, whilst being fair to tenants, have the full confidence of landlords.
"The election should also be seen as an outright rejection of Labour's plans for rent controls. They would have undermined investment in the sector, choked off supply and made it more difficult for tenants to find the good quality homes to rent they need."
Martijn van der Heijden, Chief Strategy Officer at Habito, says: "The success of the Conservative government at the polls will certainly be the best outcome as far as landlords are concerned, with the proposals that were put forward in the Labour manifesto receiving almost unanimous hostility.
"For landlords and the 1 in 10 UK adults who have chosen to invest in a second property, detail on the pledges from the Conservatives to abolish 'no fault' evictions and the ability for tenants to have one 'lifetime' deposit which moves with them will be eagerly anticipated as to how they will be put into place.
"Further pledges to introduce a Better Deal for Renters and encourage innovation through technology in the market will also be closely watched for its impact on a market which for too long has stagnated. At Habito, we continue to focus on providing the simplest, quickest and most accessible products for those with buy-to-let or portfolio investments.
"How the government will seek to work alongside industry, consumers and landlords to support almost 5 million private rented properties across the UK should now be a priority for the incoming Secretary of State."
Asaf Navot, CEO of proptech lettings service Home Made, comments: "A Conservative win, while creating increased stability for landlords, won't significantly change how the market works in the short-term for them or renters.
"Down the line, the proposed scrapping of section 21 or 'no-fault evictions' while designed to protect renters could actually see both landlords and tenants negatively impacted. While it is vital the system protects renters from a minority of abusive landlords, the good majority will be less confident in their ability to regain possession of their property should a legitimate situation arise. And this will ultimately lead to the selection of 'less-risky' tenants and a narrowing of the market for lower-income renters.
"To truly improve renters' rights, and to rid the market of unscrupulous landlords, the Government needs to invest in compliance and the enforcement of regulations. Doing so will help bring much-needed trust back to the industry."
Prime Minister must look beyond homeownership to fix the housing crisis
Commenting on the results of the General Election, Dan Wilson Craw, Director of Generation Rent, says: "The Conservatives re-enter government with a manifesto commitment to abolish no-fault evictions.
"This is the key to giving renters security in their homes and preventing homelessness, and with cross-party support, this should be at the top of the government's agenda. But to get it right, the government's reforms must protect tenants whose landlord needs to sell and prevent unscrupulous landlords from using rent rises to bully their tenants.
"Beyond this, the Conservatives want more homeowners and have promised longer-term mortgages and discounted starter homes. But when two-thirds of the private renter population has no savings at all – let alone enough for a deposit – the impact of these policies will be minimal.
"The priority should, therefore, be to bring down rents. To do this the government must look to their opponents' manifesto pledges to invest in hundreds of thousands of new social homes.
"This would help the worst-off tenants escape private sector rents, reducing demand in the wider market. Lower rents would then leave more money in tenants' pockets – whether it helps them buy a house, or provides much-needed financial resilience."