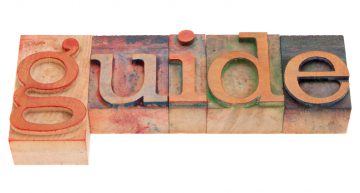 Online letting agent Upad has launched a new Find a Tenant Guide for new and experienced landlords.
The guide, published and accessible publicly via the Upad website, is designed to help landlords with 12 steps of the rental process.
The new Find a Tenant Guide was inspired by Upad's experience in speaking with both new and long-term landlords, and realising that many of them would appreciate a resource that allows them to dip in and out of to focus on what they need to know.
REMEMBER: We offer free and comprehensive guides for landlords on all aspects of lettings law. Access them by signing up for free here: /guides/
Upad's Find a Tenant Guide covers everything from advertising on property portals to understanding the legalities of tenancy agreements. The guide contains 12 steps, each designed as an introduction to the specific topic it covers.
In addition, it contains interactive calculators and sliding images, with further interactive elements planned to be built in over the coming months.
The Founder and CEO of Upad, James Davis, comments on the launch: "As someone who launched Upad to provide an alternative way for private landlords to find great tenants, I'm proud of our record for providing informative content and webinars to tell landlords everything they need to know about lettings.
"For us, this is a new means of providing key information to landlords in an accessible manner and has been produced based on the feedback of landlords. It again highlights our commitment to providing the best insight and customer service in our industry."
Landlords, you can access Upad's new Find a Tenant Guide and explore all of the information that it offers through the Upad website: https://www.upad.co.uk/find-a-tenant-guide
We hope that it helps you understand the lettings process more clearly and answers any questions you may have.