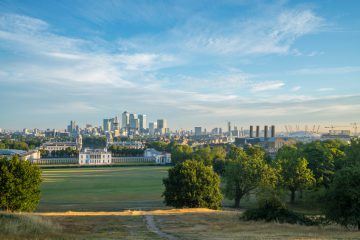 Landlords looking for the highest rental yields in inner London should buy a House in Multiple Occupation (HMO) in Greenwich, according to Multi-Let London.
According to data from London estate agent Portico, Greenwich offers the highest returns for landlords and the most affordable monthly rents for tenants.
Landlords can achieve a 6% annual rental yield around the north Greenwich station, on Pelton Road, Bellot Street, Blackwall Lane, Armitage Road and Millennium Way. The average monthly rent in the area is £1,477.
Room rents in Greenwich are cheaper than many parts of inner London. The average monthly room rent in the borough between April-June was £805, up by 12% over the year.
Room rents in Abbey Wood, which is within the boroughs of Greenwich and Bexley, have experienced the greatest increases over the year, up by 21% to £564 per month.
However, the area boasts some of the lowest room rents in inner London, including £554 a month in Charlton and £557 in Plumstead and Woolwich.
The Head of Multi-Let London, Mattias Sandvall, says: "Greenwich borough gives landlords excellent yields and is a great place to invest. It is very popular amongst families, commuters and young professionals. Many are attracted to the borough's parks and outdoor attractions, including Greenwich Park, Blackheath Common, the large, open, paved area where the Cutty Sark is dry-docked by the river, the Observatory and the National Maritime Museum.
"It also has a thriving student population with Greenwich University, and rooms in HMOs are very popular amongst students and professionals. Many tenants choose shared accommodation for both financial and social reasons."
He believes that landlords can achieve higher rental yields by investing in an HMO.
"A more demanding, but rewarding way for landlords to achieve higher yields than traditional single let is multi-let the property," he believes. "In fact, landlords can increase their rental yields by switching from single let accommodation to HMOs."
He explains: "For example, a three-bedroomed, single let property in the Greenwich borough may typically achieve a gross rent of £1,800 per month for a family. If it is converted into an HMO, the gross rent on the same property could exceed £4,000 per month. This represents a significant profit opportunity for buy-to-let investors who have the required expertise to generate sustainable returns in this increasingly competitive market.
"Many standard properties can be successfully converted to HMOs with the introduction of C4 building regulations. If a high quality refurbishment is undertaken, the property can attract working professionals in the right location, who are prepared to pay more for a shared property with a superior finish. Luxury ensuites, large TVs, premium kitchen appliances and furnishings are the type of features that help to generate a high yielding HMO, where the market conditions accommodate."
Do you fancy an HMO investment in Greenwich?