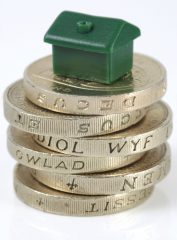 As part of his latest and possibly last budget, Chancellor Osborne laid out plans to assist more first-time buyers, in the form of a new Help to Buy ISA.
Buoyed by the success of the Help to Buy scheme, with close to 83,000 homes being purchased as a result, Mr Osborne is hoping that this new initiative will have similar success.
Help to Buy ISA
The Help to Buy ISA will work in the same way as a regular cash ISA, but with a government incentive thrown in. For every £200 that a prospective first-time buyer saves, the Government will provide them with an additional £50. However, it must be noted that this is only for the first £3,000 saved. The bonus is only available on houses worth up to £450,000 for homes in London and £250,000 for homes outside of the capital.
In terms of deposits, there is no minimum monthly requirement but prospective buyers can save up to £200 per month.
Availability
The ISA and subsequent bonus payments are available to all first-time buyers looking at buying a property within the United Kingdom. Accounts are limited to one per person, but there is no limit on how many ISA's can be opened per household. This means that partners could open a different account and still be eligible for the bonuses.
Accounts will be able to be opened at any time in the next four years. Once an account is opened, there is no time frame for how long a person can save for.
Help to Buy ISA'S will be available through banks and building societies from the Autumn of 2015. It must be taken into account however that a person cannot have a cash saving ISA and a Help to Buy ISA.