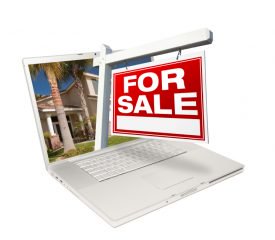 The Government could move to ban gazumping in order to save time and stress during the property purchasing process.
The Communities Secretary, Sajid Javid, has called on the property industry to provide evidence on how buyers and sellers can save time during the home buying process, with any streamlining through technology also being considered.
One area of focus is to make selling and buying property cheaper, faster and less stressful by tackling the practice of gazumping.
The Founder and CEO of online estate agent eMoov.co.uk, Russell Quirk, has contributed to the study, providing his thoughts on gazumping and how it can be tackled head-on to improve the property sector.
He says: "Gazumping really is the scourge of the property market and a practice that is facilitated through a draconian, archaic conveyancing system, the likes of which is shared only with Papa New Guinea, which leaves large numbers of buyers extremely disappointed and out of pocket. During the most stressful part of the property purchase, it further exacerbates the emotional turmoil a buyer can find themselves in, and can crush their hopes and dreams of securing that perfect property.
"The law needs to change to ensure there is a contractual obligation and to protect homebuyers much earlier on in the process. One common misconception is that gazumping is the work of the agent in order to secure more commission on a property. However, this practice is often orchestrated by the seller and without the support or encouragement of the agent, although they take the blame."
He adds: "These property market fall-throughs cost £1 billion per annum in wasted legal and survey costs – money that could be better spent elsewhere in tackling the housing crisis."
Quirk has compiled a list of what he believes needs to be done to improve the property market:
Encourage e-conveyancing to ensure that all documentation is in one place and digitally accessible quickly, and at the same time across multiple parties.
Ensure that surveyors, local authorities and mortgage lenders are legally compelled to work faster and for the buyer, not against them.
Allow electronic signatures to be used within the process.
Introduce title insurance as they do in the USA.
Force the conveyancing process to deal with the multiple work streams in parallel, rather than consecutively.
Introduce earlier contractual obligation on the part of the seller and buyer, similarly to Scotland and the USA.
Alongside its call for evidence, the Government has published the findings of a survey of 2,000 people, which showed that 69% of sellers and 62% of buyers report stress and worry as a result of delays.
Almost half (46%) of sellers had concerns about buyers changing their minds after making an offer, while almost a quarter (24%) would use a different estate agent if they had to go through the process again.
Nearly a third (32%) of sellers and 28% of buyers were dissatisfied with the other party's solicitor, the study also found.
The call for evidence will run for eight weeks from yesterday (Sunday 22nd October 2017).
Javid comments: "We want to help everyone have a good quality home they can afford, and improving the process of buying and selling is part of delivering that. Buying a home is one of life's largest investments, so if it goes wrong, it can be costly.
"That's why we're determined to take action to make the process cheaper, faster and less stressful. This can help save people money and time so they can focus on what matters – finding their dream home. I want to hear from the industry on what more we can do to tackle this issue."
The Chief Executive of NAEA Propertymark (the National Association of Estate Agents), Mark Hayward, responds to the consultation: "NAEA Propertymark has long been calling for more regulation of the estate agents sector, to ensure that consumers are protected when dealing with the biggest asset most people own, their home. We are delighted that Government has chosen to include further estate agents regulation in the scope of their call for evidence into the house buying and selling process. This is a welcome review of the process, which is currently archaic and does not reflect the 21st century."