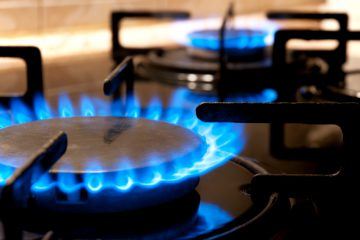 UK housing could soon be facing a huge upheaval, as the UN climate change deal in Paris could mark the end of gas appliances in British homes.
Gas hobs, cookers, fires and boilers could all be phased out within 15 years under the agreement. Around 23m UK households use gas.
Additionally, all gas-fired power stations must close by the mid-2030s, unless they manage to remove CO2 from their emissions.
Policy Director of the Grantham Research Institute of Climate Change, Bob Ward, says that to meet Britain's pledge to the deal, gas must be removed from properties in the UK.
He says: "Gas cookers will be phased out, probably as soon as possible. I suspect manufacturers will simply stop making them."1 
The Government hopes to see greater adoption of alternative technologies, such as heat pumps and wind and solar power, for which there would be different energy tariffs charged depending on various situations, for example, whether the day is breezy or still.
If the proposal is enforced, the property industry will face chaos, particularly for those buying, selling, renting and letting out homes.
Landlords that are planning to refurbish their rental properties should consider the types of heating and cooking systems they put in.
Furthermore, over the next 15 years, homes with gas central heating may be worth less.
The Energy Performance Certificate (EPC) industry will also likely face turmoil, as currently, gas systems account for more than electrical ones.
Opponents have also noted that if 23m households must remove their gas appliances, this will create a lot of waste.
How much will this affect your property business and is it really necessary?
1 http://www.propertyindustryeye.com/huge-change-facing-property-world-as-gas-looks-set-to-be-phased-out/