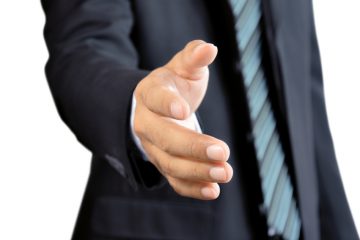 The former director of Foxtons estate agent, James Evans, has been appointed as the new chief executive of another London agent, Douglas & Gordon.
At Foxtons, Evans was responsible for the firm's South London area for ten years. During this period, the business grew fourfold.
He also had a lead position in the senior management team that achieved a sale to private equity in 2007 and a highly successful public listing in 2013.
Evans says: "For many years, I have admired Douglas & Gordon as a high quality estate agency with a trusted brand founded on the integrity and quality of its customer service.
"I look forward to working with the shareholders, senior management and all the staff to ensure continued growth within the company.
"I am extremely excited about the future success we can all achieve together."1
Chairman of Douglas & Gordon, Michael Hodgson, adds: "We are delighted to announce the appointment of James Evans, who has both an intimate knowledge of the estate agency world and how successful companies work.
"We look forward to working with him to take the company into the next stage of its development."1
Evans will begin his role as chief executive in November.
A Douglas & Gordon spokesperson confirms that high profile executive director, Ed Mead, will stay in his role. They also say that Mead is currently working on the firm's new residential development sector, due to be launched this autumn.
Evans' appointment arrives over two years after ex-Douglas & Gordon boss, Ivor Dickinson, announced his departure after a sabbatical. He had worked for the company for 27 years, 15 of which he was its managing director.
1 http://www.propertyindustryeye.com/douglas-gordon-woo-ex-foxtons-director-to-be-new-chief-executive/