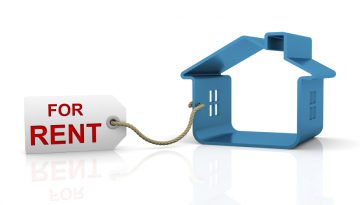 Flat and house share website SpareRoom.co.uk has admitted that its rules were breached when it advertised a £530 per month large double room, which was actually a mattress inside a wooden hut in the corner of a communal living room.
Joe Peduzzi, 22, was looking for somewhere to live after getting a job in London.
He saw the SpareRoom advertisement, but was taken aback when he discovered that the large double room was in fact just a mattress inside a wooden shack in the living room.
The room was advertised at £480 a month for rent and £50 towards the bills, which are split with three other housemates.
The advert, which has since been removed, read: "The room is the biggest in the house and comes with a sofa, which means sharing it with the rest of us sometimes.
"We are on the search for a laid back, happy-go-lucky type that's sociable, open-minded and creative."1
SpareRoom admitted that its guidelines have been breached by the advert, but it did not say why the ad made it through to the site.
Director of the firm, Matt Hutchinson, says: "This particular ad does breach our rules, as there is a clear invasion of privacy.
"While we do moderate for scams and spam, there's not much we can do to protect against people being misleading in their advertisements. This is why we rely on our users' vigilance as the final piece in the protection we provide."
He insists that SpareRoom has a team of moderators, but also relies on the honesty of advertisers and on users to report "inappropriate" adverts.
Hutchinson continues: "All ads must be in line with our terms and conditions. We take steps to scan adverts that are posted to our site for spam and scams. This is done by both automatic systems and manually by our team of moderators.
"We also have a report ad function for users to flag ads they think are inappropriate with a click of a button, so our moderators can look into them."1 
Fortunately, Peduzzi got a laugh out of it: "I was laughing to myself down the road back to the Tube."1
1 http://www.propertyindustryeye.com/530-a-month-for-mattress-inside-shack-inside-communal-living-room/