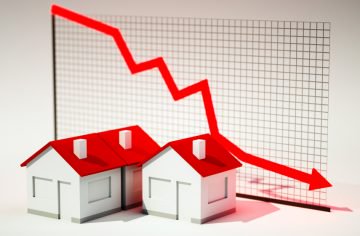 First time buyer property sales fell by over a quarter in the year to June, according to agents Reeds Rains and Your Move.
According to the research, the agents estimate that in June there were 21,000 first time buyer transactions at an average price of £154,910.
This figure has decreased by 7% since May, by 8.3% quarterly and by 27.2% over the year.
However, the average purchase price was unchanged from June 2014.
The average deposit of just under £26,000 was also almost unchanged from last June.
In London, the average first time buyer home cost £277,871, with a deposit of £70,374.
The single greatest reason for tenants not being able to buy a property was a lack of savings for a deposit.
The two agents asked renters if they plan to get onto the property ladder by the end of this year, with only 8% saying yes, down from 16% last year.
Regarding the sacrifices they may have to make to afford a home, the aspiring buyers said they could live with dated décor and bathrooms, and some even said they could go without basic utilities, such as electricity and plumbing.
Around half (45%) said they would accept a home of any condition if it were in their budget.