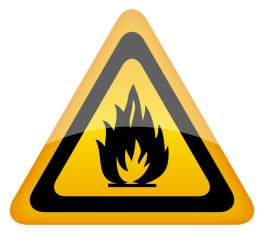 A former firefighter that rented out flats in Liverpool has been fined for putting his tenants' lives in danger after breaching fire safety regulations.
Adrian Webb admitted that he had not visited the properties for two years.
Webb and his wife Lynn rented out the flats in a converted house in Walton. They had no fire alarms or fire doors.
Last month, they were fined £8,000 each at Liverpool Magistrates' Court after they failed to comply with prohibition orders banning anyone from living in the homes until issues were resolved.
Webb and his wife became landlords 12 years ago, when he quit his job with Merseyside Fire Service.
He admitted that it was his responsibility to make sure the flats weren't in the "disgusting" condition that they were found in by Liverpool City Council officers upon inspection in July 2014. He says he was not aware of the state they were in.
He claims that he is implementing new measures to ensure that the flats are up to current fire regulations.
The 51-year-old, of Rainhill, continues: "I personally think it had fire doors and thought it came up to fire regulations and had a means of escape.
"As a fireman all those years ago, fire risk assessments have changed dramatically, but there's no excuses.
"I've made a mistake. I've not gone down and checked what's going on in that particular property.
"I'm now putting in place a management structure to oversee that."1 
In addition to no fire alarms or fire doors, council officers observed that rooms were riddled with damp, staircases had no handrails, there was not sufficient heating and a ceiling had collapsed due to an unfixed water leak.
Furthermore, exit doors had key operated locks and the kitchens were poorly laid out and unsafe, with electric cables across the floor.
1 http://www.propertyindustryeye.com/former-fireman-is-fined-for-letting-out-unsafe-flats/