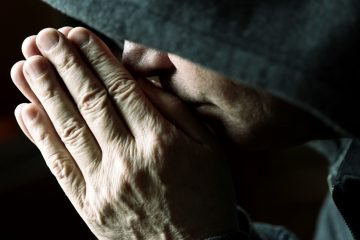 Properties in England and Wales are being repossessed at a rate of 115 per day, says the Ministry of Justice (MoJ).
The amount of people evicted from their rental homes reached record highs in 2014, as increasing rents and changes to benefits are affecting tenants' finances.
MoJ data found that landlords in England and Wales repossessed 42,000 homes over the year; equating to 115 a day.1 This is the highest number since records began in 2000, and arrived as the amount of mortgage borrowers having their properties repossessed dropped to the lowest level in eight years.
The MoJ research does not indicate which types of landlords were behind the evictions, which are 11% higher than the previous year, although data for repossession claims reveal that social landlords made more attempts to recover properties than private landlords.1
These landlords are generally for housing associations, and provide houses at lower rents than the market rate, typically to tenants on housing benefits.
In the last three months of the year, numbers indicate that social landlords made 62% of possession claims, the first stage of the legal process. Additional to these 21,576 court actions, private landlords made 4,564 claims, and there were 8,555 accelerated claims, which could have been made by social or private landlords. The MoJ expects that 21% of these claims could end in an eviction.1
Bedroom Tax was thought to be causing issues for social landlords, revealed the National Housing Federation, after the threat of eviction by landlords was the highest for a decade in May 2014.1
Benefit sanctions are also believed to be causing problems.
Housing charity Shelter thinks that these numbers "paint a grim picture"1 of the influence the shortage of affordable housing is having on tenants.
Chief Executive of Shelter, Campbell Robb, says: "With the cost of housing sky-high, we are hearing from increasing numbers of families who are terrified that just one thing, like a sudden illness or job loss, will leave them homeless.
"The failure of successive governments to build anywhere near enough affordable homes, combined with a wave of welfare changes, is making it harder and harder for people to stay in their homes."1
Figures released this week by Countrywide estate agents revealed that tenants across the UK have faced above-inflation rent increases in the last year.
The price of rent on a one-bedroom property has grown by 2.7% in the last 12 months, to an average of £688 a month. A three-bedroom family home is now 2.2% higher, at an average of £875 per month. Greater London rents have also risen by 4.4%, to an average of £1,137 a month.1
Comparatively, mortgage costs have dropped, and lenders have continued being tolerant of borrowers who struggle with repayments.
The amount of people falling behind with their mortgage repayments, or having their home repossessed last year fell to the lowest level in eight years.
There were 26% less repossessions last year, at 21,000, than the 28,900 in 2013, and the lowest amount since 2006, revealed the Council of Mortgage Lenders (CML).1
1 http://www.theguardian.com/money/2015/feb/12/evictions-rented-homes-record-levels-2014