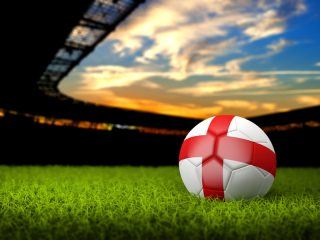 It may not be the favourite team to win the Euro 2016 tournament, but England has won the league in property terms, based on research by TheMoveChannel.com.
The property portal has compared the property markets of the 24 competing countries across three categories: house price growth in the year to the first quarter (Q1) of 2016, using Knight Frank's Global House Price Index; the number of properties listed for sale on the international site; and demand from investors, measured by the number of enquiries from buyers on TheMoveChannel.com in the 12 months to June 2016.
Combined, these three factors determine how healthy a country's property market is.
Turkey top for house prices
Turkey came out on top for house prices in Europe. According to Knight Frank's Global House Price Index, the country has experienced huge house price growth in the year to Q1 2016, of 15.2%, ahead of Sweden's 12.9% and Austria's 7.6%.
Turkey has seen the strongest house price growth in the world for the last three consecutive quarters, driven by the country's rapidly growing population, ongoing infrastructure development and high demand.
Spain leads foreign investment 
Spain was named as the most popular destination in Europe for foreign buyers, attracting the highest number of enquiries on TheMoveChannel.com in the 12 months to 2016.
It is followed by investor favourites such as Portugal, France, Turkey and Italy. Italy was also the country with the most properties listed for sale as of June 2016, ahead of England, Spain, France and Portugal.
The quarter-finals 
TheMoveChannel.com followed the format of the Euros by determining the top performers of each group, before progressing through to the knockout stages of the tournament.
In the quarter-finals, Spain beat Switzerland with the sheer force of buyer demand. England won over Portugal due to stronger house price growth and a higher level of homes for sale. Turkey triumphed over Germany thanks to its unbeatable property price rises, while France flew past Austria with its lifestyle appeal.
Semi-finals
While Spain is the most popular spot in Europe for investors, England beat its neighbour with stronger house price growth (5.3% versus 2.4%) and a higher number of properties for sale.
Although France's house price growth was low compared to Turkey's (0.5% versus 15.3%), demand for French property is hard to match, thanks to its record low mortgage rates.
The final – England vs. France
England's house prices have been accelerating for some time, thanks to a chronic lack of housing supply. In the 12 months to June, prices soared by 5.3% compared to France's 0.5%. England also boasts more properties for sale, leading to a clear win. However, France did score a consolation goal thanks to a higher level of buyer interest.