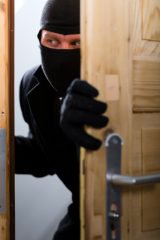 An estate agent was sentenced to two months in prison after pleading guilty to criminal damage in the home of another agent, his ex-girlfriend.
Timothy Neal, from Plymouth, Devon, entered the home of his former partner and covered her bed in diesel before pouring bleach into her underwear drawer.
Exeter Crown Court was told that Neal was distraught after breaking up with Nicola Davey after 16 years.
When he learned that she was seeing someone else, Neal used a key to access her property.
Neal was ordered to pay £2,000 in compensation and was served with a restraining order, prohibiting him from going to the house in Paignton or to the estate agents where Davey works and where Neal used to work.
Davey made a victim impact statement, saying that she felt vulnerable in her own home.
As Neal had already served 98 days on remand, he was released immediately.