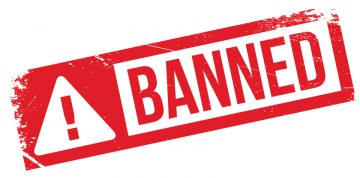 A sales and letting agent in southwest London has been expelled from The Property Ombudsman (TPO) scheme for a year after failing to pay an award to a complainant.
Premier Moves Management Limited (PMM) did not pay the £4,900 award, as instructed by TPO, so the case was referred to TPO's Disciplinary & Standards Committee (DSC), which ruled that the firm should be expelled from TPO.
Landlords and tenants are being warned that the firm may still be trading illegally, as its website is still live with both for sale and to let properties, even though the office is shut and the agent does not appear to be registered with Rightmove or Zoopla.
The complainants said that they received a poor service from PMM, with "promises made and not kept" and poor communication; PMM was not contactable during office hours.
The specific complaints were that PMM failed to:
Pay over rental money received
Advise about Council Tax and whether it should have been accounted for in the rent
Confirm whether a deposit was taken, the amount and where it was registered
Effectively manage the property, citing a lack of tenancy agreements, updates about renewed tenancy agreements and failure to conduct regular inspections
Advise the complainants about changes to lettings of which PMM were aware
TPO investigated each issue and upheld the complaints. PMM had already agreed it owed £3,600 in rent received. TPO then directed PMM to transfer all rent monies owed by this point (£4,350) to the complainants. In addition to this, a £500 award of compensation was made. The total award was £4,900.
TPO, Katrine Sporle, comments: "My investigation found the agent had failed to ensure rent was passed on to the complainants (landlords) promptly, and considered this caused the complainants aggravation, distress and inconvenience. The agent agreed, in writing, that the amount owed to the complainants would be fully paid to them in 28 days, but the agent failed to make any payment, so the case was referred to the DSC."
All members of TPO are obliged to comply with awards made by TPO and are also obliged to co-operate with investigations. PMM also voluntarily agreed to abide by the Code of Practice.
PMM did offer to pay by installments following TPO's decision, but the complainants refused this. However, no further offer or any payment on account was made after that.
The DSC therefore considered this a serious and flagrant breach of PMM's obligations under the Membership Deed. In view of that, the DSC concluded that PMM should be expelled and excluded from membership of TPO and from registration for redress for one year.
This means that PMM will, for that period, no longer be registered with TPO for lettings redress, as required by the Enterprise and Regulatory Reform Act 2013, and could not operate as a sales agent, as redress registration is also required by Section 23A of the Estate Agents Act 1979.
The Chairman of TPO's Board, Gerry Fitzjohn, says: "We set high standards for agents – the scheme's approved Code of Practice goes above and beyond the letter of the law, requiring agents to offer additional safeguards to protect consumers. This firm will no longer be able to trade as a result of this expulsion, and we urge any consumers that suspect the firm is trading to contact Trading Standards, who have been notified of PMM's expulsion."
Every sales and letting agent in England is required to register with a Government-approved redress scheme, which enables consumers to have their complaint reviewed independently in the event of a dispute.
An agreement between the three Government-approved redress schemes means that PMM will not be able to register for any form of redress until the award is paid. Redress registration is required for the agent to trade legally.