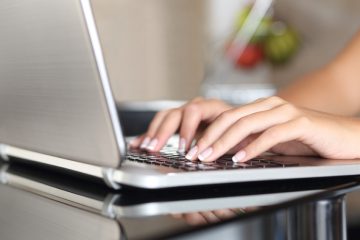 An agent claims that online estate agents are failing vendors but charging them upfront anyway.
PDQ Estates' Chris Wood says that online agents, around 15 of them, secured 49 new instructions in the first half of this year in his area of practice.
Of these 49, just five have gone to exchange (two more than Wood found).
Wood has analysed Zoopla Pro statistics to measure activity around Truro in Cornwall.
He says: "The online stats are compelling in my area, especially if repeated across the UK."
In a blog post, Wood says that most vendors using online or non-geographic agents are "paying out for failure."
He continues: "Over 93% of customers who shelled out the average £600 or so upfront so far this year to these firms to market their homes have failed to attract a buyer!
"Of the 49 new instructions, only three have exchanged contracts according to the data from Zoopla and PrimeLocation.
"This compares to the area average of over 50% success rate for traditional office-based local agents, with some agents achieving even better individual results for their clients.
"Like my own firm, PDQ, almost all of these office-based agents have a no sale, no fee policy, meaning we only get paid for a successful sale for a full estate agency service."
Wood has launched his own budget service, despite his critique of online agents. Wood has recently complained to the Advertising Standards Authority (ASA) about eMoov.
He describes his service as a high street agent at online rates. It is offered alongside the firm's standard full service and costs £575 including VAT, which is payable upfront.
The budget offering includes almost everything involved in the full service, such as Energy Performance Certificates (EPCs), floorplans, particulars, and listings on Rightmove and Zoopla.
It does not offer accompanied viewings or sales progression, but vendors can upgrade.